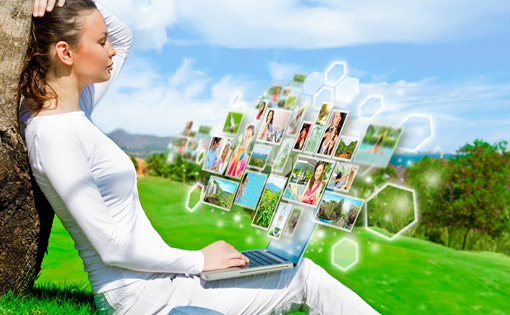 Social media is arguably the best thing to have happened to the apparel industry. The network has armed the fashion industry with the ability to reach a large audience with just a single post. Brands and clients now interact genuinely via any of the existing platforms. Word of mouth, which drives the apparel business, also spreads like wildfire through the ever-increasing user base of these platforms. Social media is one major way the internet revolution has had a great impact on the apparel industry.
But what exactly are social media? They are a set of internet-based applications and websites that allow communication between users. Apart from providing an alternative, albeit free or relatively cheap, platform to reach customers and potential ones, it is the fastest. The use of social media by luxury fashion brands surged in 2009, apparently as they sought a cheaper way of recovery following the global economic crisis of 2008. Social media fosters customer interactions, which build the brands increasing awareness, involvement and engagement. The end result is often seen in improved purchases.
Leading e-tailing company in Africa, Jumia, recorded impressive growth in Ivory Coast, West Africa last year. The company sold an average of eight fashion products per hour, mostly apparel. Sheryn Toifl, PR & Communications Manager for Jumia, Ivory Coast could not give Fibre2Fashion exact figures of how social media influenced sales in 2014, but noted that the impact was evident. "What I can tell you is that our social media campaigns are generating and boosting a lot of our sales,"she said. "We used to have no offline media at all. We only started recently in November. So our sales were only living from online campaigns during a year and a few months."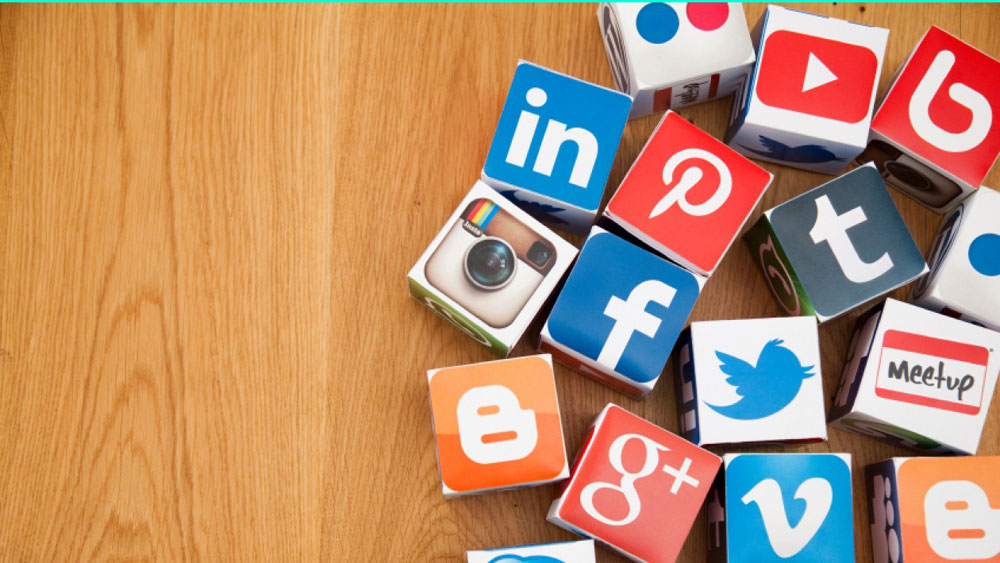 In 2012, renowned apparel retailer, Topshop partnered with Facebook to achieve the largest online audience of a live-stream London fashion show. Images and content from the runway served over 200 million audiences. The impact was direct, as the retailer's customers were able to immediately purchase what they see on the runway. The first dress on the catwalk sold out before the end of the show. Such is the power of social media, and the big influence it now wields in the apparel industry.
"People have been trying to figure out for some time, how do you make these Facebook 'likes' into something relevant, how does the social aspect mix with your brand, and I think we are going to be the first brand to unlock that," Justin Cooke, Topshop's chief marketing officer at the time, who has left the company to form his own marketing agency, told Reuters.
The global apparel market is estimated to be worth over US$ 1.7 trillion. Most of the consumers responsible for this huge sum are active on social networks. Apparel brands have therefore created a huge presence across platforms like Facebook, Twitter, Instagram, Pinterest etc, watching out for the next big platform, as the jostle to reach as many potential consumers as possible heats up in the ever-competitive apparel market. The massive consumer response to social media campaigns has made it very essential for any apparel outfit that wants impressive growth to get on the top platforms. More so, 74 per cent of consumers rely on social media to guide purchases, according to American IT research and advisory firm, Gartner.
A study by eBay Deals examined data from five social networks during the New York Fashion Week (NYFW) in 2013, and discovered that more people are using social media for wardrobe advice, inspiration and the latest trends. One of the world's top social media campaigns in the apparel industry in 2013 was created by a South African clothier, Urban Hilton Weiner. The retailer offered people who visited its store US$ 10 coupons each if they tweeted a selfie of themselves trying on clothes using #urbanselfie. People trooped to the retailer's stores and its goods got increased visibility across social media platforms at almost no cost.
Several successful media campaigns have been done across the apparel market globally, with all tiers of players in the industry making use of this veritable tool to improve visibility and push sales. Louis Vuitton broadcast its spring 2010 ready-to-wear show live exclusively to its Facebook followers. This incentive helped the luxury brand to win new fans and was also a perfect reward for the loyalty of existing fans. Such initiative has proven very effective, with the luxury brand having grown its Facebook likes to more than 18 million, despite not being an early adopter of social media.
A local mother in North Carolina, USA, Brandi Temple started selling apparel on Facebook in 2010. As strange as the idea was, it worked. Today, her clothing company called Lolly Wolly Doodle boasts of annual revenues in excess of US$ 12 million. Will Young, the director of e-tailer Zappos Labs once said he had an e-commerce crush on LWD. According to him, the children's apparel brand "has been able to do something that no big brand has been able to do, which is to convince people to actually buy on Facebook." The brand currently has over one million Facebook likes.
Twitter was also a retail hotspot for Los Angeles-based clothing manufacturer, distributor, and retailer American Apparel. The brand's Director of Marketing, Ryan Holiday last year discussed the importance of the microblogging site to the company. He said Twitter has proven to be an immediate way to communicate with fans and reward them. Holiday further told Twitter Ads that American Apparel once made as much as US$ 50,000 in just one flash sale. Social media is an instant virtual shop. It also provides a platform for the fashion communities to keep in touch online.
American Department store chain Kohl's last year leveraged on mobile video to promote its new junior fashion line called S.o. R.a.d. The company partnered with media company AwesomenessTV to launch a four season YouTube series called Life's S.o. R.a.d. The film features top teen influencers. It is a great way of using social media to get the brand's message across to the target audience. The audience is being entertained while the brand showcases the details of the line and directs its young audience in-store and online to further check out the clothing items.
Executive Vice President of marketing at Kohl's, Will Setliff, described the new marketing approach as an effective way of reaching the younger millennial. The series, which debuted on September 19, socially engages viewers using hashtag #SoRad on social networks. This strategy is expected to spread the word of the line's new product. With increased visibility and other strategies already in place, Kohl's seem certain to record impressive gains and make up for drop in revenue in the third quarter of 2014 that ended on 1st November.
"I think anyone who doesn't tap into the power of social media is just missing a massive trick, it's not just a marketing tool "Lucy Yeomans, editor-in-chief of e-tailer, Net-A-Porter.com told Reuters.
As easy as building brand reputation on social media seems, it could also take just 140 characters on twitter to destroy a brand's image. Customers often use social media to express loyalty to their favourite brands and distaste for their least-liked ones. Brand experiences are shared on social networks, with 41 per cent of those who do so admitting they hope to receive discounts in exchange, according to Nielsen's 2012 State of the Media: Social Media Report. The report also noted that 25 per cent of social media users use social networks to punish companies for poor services. Social media forces service excellence and also helps to drive innovation.
Social media has changed the way brands in the apparel industry relate to their customers. Communication between the two groups, which had prior to the advent of social media been difficult, has become easier. Since the comments (negative or positive) from some customers can have massive influence on other customers' perception of a brand, engaging customers and painstakingly responding to every query is fast becoming standard practice.
Prompt response on social media to resolve a customer's problem can foster loyalty and improve a brand's reputation. Brands in the apparel industry are already doing this. "If no one is listening or acknowledging customer posts, customers assume you don't care" said Adi Bittan, co-founder and CEO of ownerListens.com, a firm that manages customer-brand relationships.
["source-fibre2fashion"]