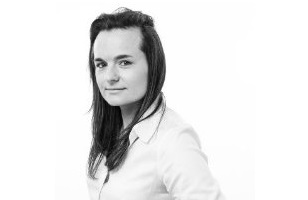 Marie Despringhere, UK Country Manager, Optimizely, explains that to achieve a truly effective cross channel retail strategy the customer experience must be aligned across every channel and stage of the consumer journey, from research through browse to purchase.
Shopping habits are not evolving as fast as some retailers – and pundits – may perceive. Research reveals that consumers not only still prefer laptop and desktop devices when it comes to online purchasing, but also there are growing demographic divides in purchasing behaviour that retailers need to understand in order to deliver the best online experience for every customer group.
Over the past 12 to 18 months, the rise of the mobile consumer has encouraged retailers to prioritise the mobile experience over everything else – including in-store. But have all customers embraced the mobile device for purchasing – or is this the preserve of the younger demographic? In fact, recent research undertaken by Opinionography on behalf of Optimizely regarding consumer shopping habits across Europe reveals that just 12% of shoppers make purchases via mobile, and the market is dominated by the younger generations. 29% of those shopping via mobile are aged 25 to 34 which makes it clear that as millennials are earning significant incomes as well as embracing innovative new technologies, they are swiftly becoming the shoppers of the future.
However, although the mobile experience for these consumers is key, desktops and laptops are still the preferred devices for the majority of UK customers when it comes to purchasing (71%), research (64%) and browsing/comparing goods (63%). In effect, these more traditional devices still impact in all three areas of the online purchasing journey.
Furthermore, the quality of the in-store shopping experience is just as important as the online experience – with nearly three quarters (74%) saying that they research or browse online and then buy in-store. For these consumers, the majority (67%) say they buy in-store because they prefer to see, touch or try the product and ensure its quality. This is therefore a prime opportunity for retailers to ensure they are optimising the online experience to show the quality of each product in the best light, helping turn browsers into buyers.
The fact is that the desktop is not dead – indeed not even close! Retailers therefore need to optimise for every device, at every stage of the journey and maximise the end-to-end customer experience if they want to create loyal and engaged customers, whilst achieving their revenue targets.
It is also important to recognise customer device specific preferences – for example 20% of consumers surveyed use online only as a research channel, although again there are clear differences between age groups. Retailers need to make sure the research experience is as effective, informative and engaging as possible to ensure the consumer then heads to the store to convert – or leverage different product presentation and personalisation techniques to improve the visibility of product quality to enable more online conversion. That online experience is, according to the research, all about efficiency. When asked to describe the user experience of a favourite website in three words, an easy to use/navigate (80%) and a fast (64%) online experience prevail, rather than a visually appealing design (33%).
Prioritising slick payment and check-out processes over creativity is clearly a key requirement for any retailer looking to boost customer engagement.
Brand Impact
Given consumers' clear preference for a true multi-channel purchase journey, retailers also need to recognise the devastating impact of a poor online experience on overall brand value. Over a third (34%) say that they would become disloyal to a brand after just one bad experience; and 18% confirm a bad online experience would definitely affect the likelihood of buying from that brand in-store.
Considering the fact that 81% confessed to having abandoned a basket in the past – primarily due to unexpected shipping costs – retailers need to consider the overall business implications of a poorly optimised customer experience. The fact is that consumers are demanding and have high expectations of the online experience. Top of the list is a simple checkout process (with a mean rating of 8.61 out of 10), followed by relevant information (8.34) and being able to find the product I want quickly (8.31).
Whether a consumer is browsing via mobile and then heading in store to buy, undertaking the entire transaction via a single desktop device, or even a mobile device, the challenge for retailers is to determine how best to connect and optimise that complete, cross channel experience.
By Marie Despringhere
UK Country Manager
Optimizely
[Source:- netimperative]