"The scent is very bold which is important to me — when you wear a fragrance, you want to get noticed," Vergara tells PeopleStyle exclusively of her latest perfume, which will be available through Avon Representatives in the fall. "I want women to wear this and make a statement."
Which is why it's no surprise that confident women were her inspiration when creating it. "The bold woman who is her own muse and is not afraid to flaunt her beauty," she says of the influence behind So Very Sofia. "She encourages others to live life with passion and confidence. But most of all, she knows that women can be both feminine and powerful — and that the two are not mutually exclusive."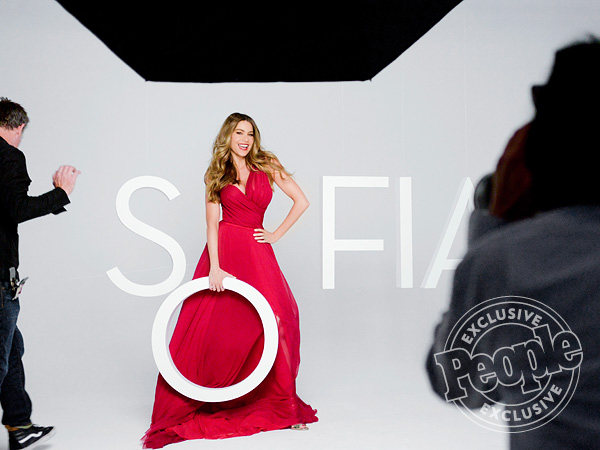 What makes Vergara feel confident when it comes to her own beauty routine? For starters, her iconic waves and strapless red carpet dresses — neither of which she'd ever give up because "they're both important." Which is why she'll never cut her hair into a lob. "I think that hairstyle looks great on a lot of people… but not on me," she says of a shorter cut.
The actress also tells PeopleStyle that she loves to splurge on new skin creams, she can apply her lipstick with her eyes closed and she's not afraid to try new products from different parts of the world. But her biggest revelation? She goes makeup-free in her downtime.
"I am not necessarily a sweatpants wearing girl but I do wear sneakers and work out pants out and about," Vergara says of the days when she's not hitting a red carpet. "And of course I don't wear makeup to sleep so. yes, sometimes I am makeup-free around the house."
And since it's unlikely she'll ever take her barefaced looks out in public, we'll continue to anticipate her glam presence at events.
"I'm still amazed that I'm the one walking the red carpet," she says. "I have worked hard to get here, but, I feel very fortunate."