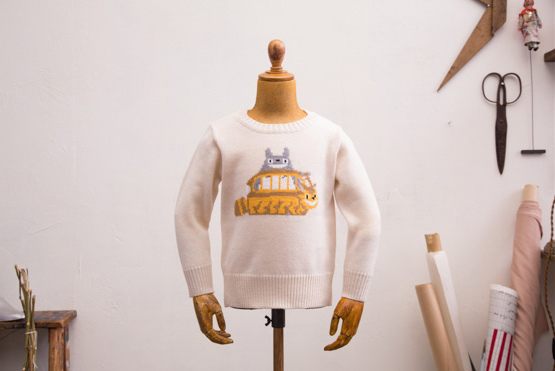 Anofuku, a collaboration between Anrealage's Kunihiko Morinaga, Keisuke Kanda and Studio Ghibli, updates dead stock and used clothing with Ghibli characters. | ANOFUKU
Cast your mind back to the giddy days of 2010, when the group of subcultural artists Chaos Lounge issued its first proclamation. While its stated goal was earnest and postmodern, the output was seen as a shock to the art world as it brought the dregs of Japanese pop culture to "white cube" galleries. While Takashi Murakami got away with it by using original characters, the aforementioned group's crime was to splice copyrighted characters and imagery into collages, which ultimately mired the group in controversy.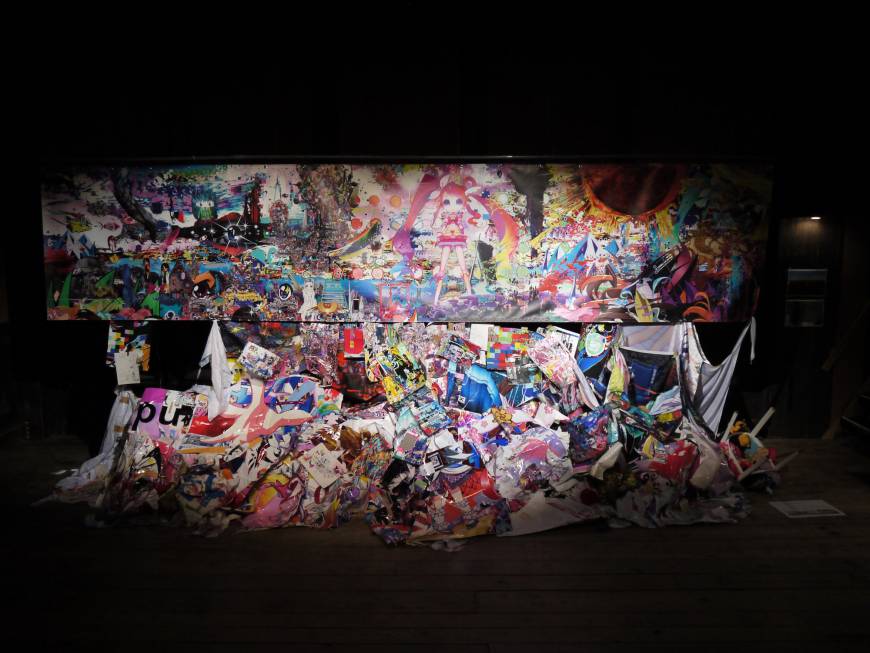 But Chaos Lounge resonated with the fashion world, with upcoming designers such as Chloma's Junya Suzuki participating in its exhibitions, and soon Mikio Sakabe was bringing underground idols to the Tokyo fashion week catwalks.
Out of all this came a vague promise that the imagined worlds of pop culture would manifest in fashion. And they did, albeit mostly at the avant-garde end of the market, where brands such as Balmung and Hatora still continue that fight.
For the conservative mainstream, however, these extreme styles largely remain as clothing for avatars trapped in their smartphones. Having said that, though, let's not underestimate how pervasive pop culture still is in today's fashion. Barely a week passes without some, albeit subtle, intrusion from those imagined worlds.
Taking notes from Studio Ghibli
Anofuku is a new project from Anrealage's Kunihiko Morinaga and fellow cult designer Keisuke Kanda.
It's hardly the first collaboration from these two fashion-school friends, but it is their first joint venture as an entirely separate company, and it starts with a bang — a high-profile collaboration with the anime giant Studio Ghibli.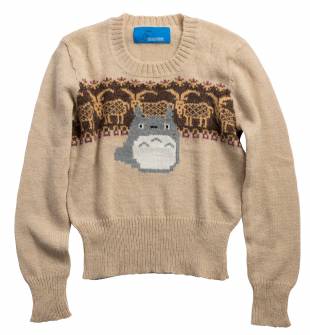 Decidedly rustic in style, the Anofuku capsule collections finds Studio Ghibli's adorable characters captured on cosy sweaters and other items of clothing for a perfect marriage of brands. It is currently primarily aimed at children, or more accurately their Ghibli-fan parents. The garments are also created from hand-altered dead stock or second-hand items, which means each piece is one of a kind.
There are at least three Ghibli collections in the works, and plenty more to come from Anofuku.
Anofuku: anofuku.jp Online store: ghibli.anofuku.jp
'Sailor Moon' meets GU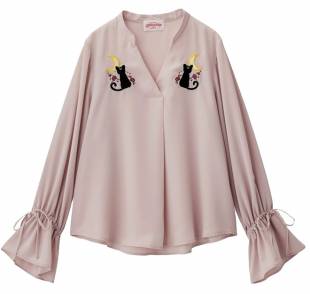 Keisuke Kanda holds the accolade of being the first fashion designer allowed to collaborate with the internationally popular manga and anime "Sailor Moon" back in 2013. That collection of Kanda's signature hand-sewn garments and fragile paper aprons brought Sailor Soldier uniforms to life and garnered much acclaim. But in March, it was Fast Retailing's GU that successfully assimilated "Sailor Moon" into mainstream fashion.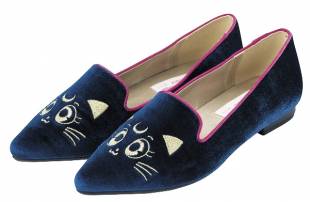 GU's second "Sailor Moon" collection launches on Oct. 6 and it follows the expansive example of the first, which had people queuing up in the early hours and auction re-sellers out in force. A complete wardrobe, from blouses embroidered with Luna the guardian cat to velvet character shoes will be available, and there isn't a single item that breaches ¥3,000 (before tax). Considering that fans can expect custom Luna lace and iconic imagery embroidered across most of the items, the pricing is quite remarkable.
bit.ly/smoongu
Idolizing fashion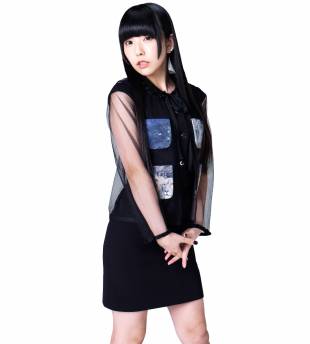 Bringing things full circle is Risa Aizawa (pictured far left), member of the idol-group Dempagumi.inc and muse for the pop-culture-meets-fashion movement, who will be taking to the runway this coming Amazon Fashion Week Tokyo. Dempagumi.inc has strutted the runway for Mikio Sakabe, who has also worked on their costumes, but this is something else. Aizawa will debuting her own fashion brand Memuse.
Aizawa's Battle Dress line aims to sit between 2-D and 3-D culture and is becoming one of the most hyped shows of fashion week. Whether this new label is going to fulfil the promise of "2.5-D fashion" in earnest or whether Japan would rather keep those worlds separate remains to be seen, but considering the bombastic stage costumes Aizawa has designed with Dempagumi.inc — not to mention her love of Akihabara, where she worked in a maid cafe to put herself through Bunka Fashion College — at the very least we won't be bored.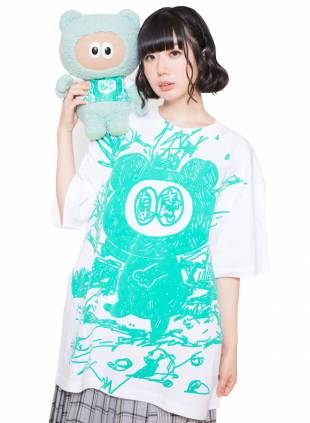 This launch follows hot on the heels of fellow group member Nemu Yumemi's collaboration with 12 of Japan's edgiest brands for clothing store Wall in Laforet Harajuku. Earlier this month, Yumemi dressed a stuffed version of her illustrated character Tanukyun (pictured above) in each designer's clothing.
Back in 2010, when Dempagumi.inc were still dancing in cramped Akihabara clubs, who would have thought that underground idols would ascend to the main stage?
["Source-japantimes"]