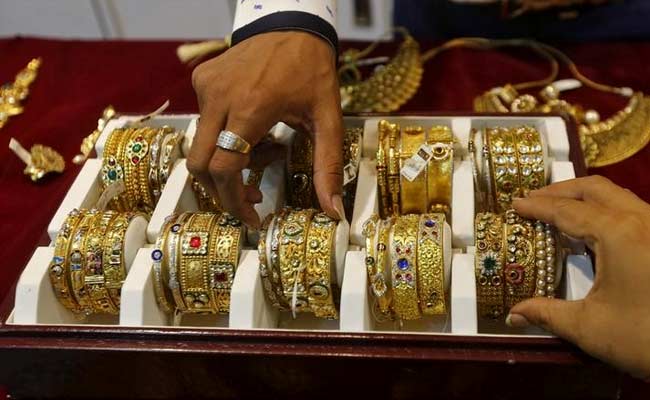 India's gold demand has been revised downwards by 12 per cent to 750-850 tonnes for this year after it fell by 18 per cent to 131 tonnes in the second quarter in view of a sharp jump in prices and a strike by jewelers following new regulations, the World Gold Council said on Thursday.
Earlier in May, WGC had projected overall gold demand in the country to be in the range of 850-950 tonnes for this year as against the actual demand of 864 tonnes in 2015.
Releasing the Gold Demand Trends for April-June quarter of 2016, the WGC said gold demand fell by 18 per cent to 131 tonnes due to rise in price, government regulations and jewellers' strike.
"There has been a significant jump in gold prices impacting demand in the first half of the year. So, we have scaled down overall demand to 750-850 tonnes for 2016. Let's see how prices will move in the second half of the year," WGC India director Somasundaram PR told reporters.
During first six months of 2016, the country's gold demand fell 30 per cent to 247.4 tonnes from 351.5 tonnes in the year-ago period, he said.
"High gold prices and a regulatory push for transparency through PAN cards, tax collection at source and excise duty on jewellery, coupled with weaker rural incomes kept demand subdued during the first half of the year," he added.
Going forward in second half of 2016, Somasundaram said gold demand is expected to be in the range of 500-600 tonnes, as against 513 tonnes the same period last year.
"The pick-up in demand would all depend how prices behave in the coming months and how new regulations are adopted by the trade and consumers even though there is positive sentiment of good monsoons boosting demand for gold," he said.
So far, the transition of regulatory compliances has not been that smooth. "This is going to be a big challenge even in H2 given the majority of jewellery industry is unorganised. This is going to be a risk to demand in H2."
He also noted that income disclosure scheme and GST are likely to cast shadow on gold demand in H2 of this year.
"At present, 12.5-13 per cent taxes are imposed on gold. If GST rate including customs duty is kept below 10 per cent, it would be a strong incentive to comply with the regulatory norms. If kept higher, we believe it will push transactions to unofficial market and defeat the purpose," he said.
Due to weak demand, WGC said the country's gold imports also declined to 291 tonnes in the first six months of this year from 470 tonnes in the year-ago period.
Gold imports in H2 are expected to be more or less at 530 tonnes achieved in the year-ago period but it would depend on the price situation, it added.
India is the world's second biggest gold consumer after China.
[Source:- profit.ndtv]