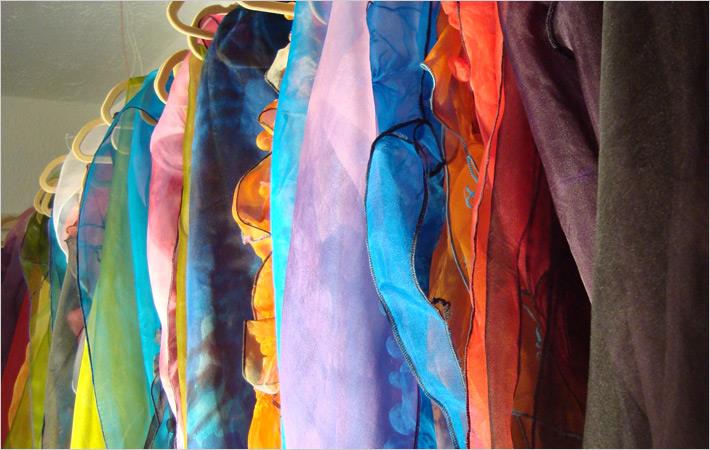 There is disappointment for India's apparel exporters who have been pushing for a Free Trade Agreement (FTA) with the European Union to regain lost markets.
Commerce and Industry Minister Nirmala Sitharaman who chaired a consultation meeting with economists and media observers on 'FTAs & India: The Way Forward', blamed the EU for showing little interest in the trade pact.
She brushed off suggestions that the government hasn't been proactive enough to clinch the FTA.
"India has written to EU trade negotiators for dates to resume trade talks, but there has been no response yet," she said. The Indian communication was sent after the latest India-EU summit in Brussels on March 30.
One of the sticking points of the FTA has been the EU's insistence that India must agree to lower duties on automobiles as a pre-condition for resuming the stalled trade FTA negotiations. India says that it has the right to protect its domestic auto industry.
But there also seems to be wide divergence in views within the Indian government itself.
Amitabh Kant, CEO Niti Aayog believes India should conclude the EU-India FTA even if it means making some compromises. "It is better to compromise on wine and cheese and on large vehicles to push for our apparel exports with Europe so that we can penetrate these global markets because this is one sector which will enable us to create large-scale jobs," Kant said at the launch of a World Bank report on the textile sector last week.
He stressed gains from rising labour costs in China would flow to Vietnam and Bangladesh rather than India, if India was not more flexible in trade negotiations.
But Commerce Ministry officials maintain that the negotiations on the proposed India-EU FTA have been delayed due to the uncertainty over 'Brexit', a possibility of Britain leaving the EU.
India's apparel exporters have been spooked after losing 37 markets in the EU over the past two years to Pakistan which enjoys GSP plus status. The apparel exporters desperately want an FTA with the EU that would enable them to get a level field to compete with Pakistan and others in Europe. – See more at: http://www.fibre2fashion.com/news/apparel-news/india-blames-eu-for-lukewarm-interest-in-fta-179221-newsdetails.htm#sthash.iRXnFmyA.dpuf