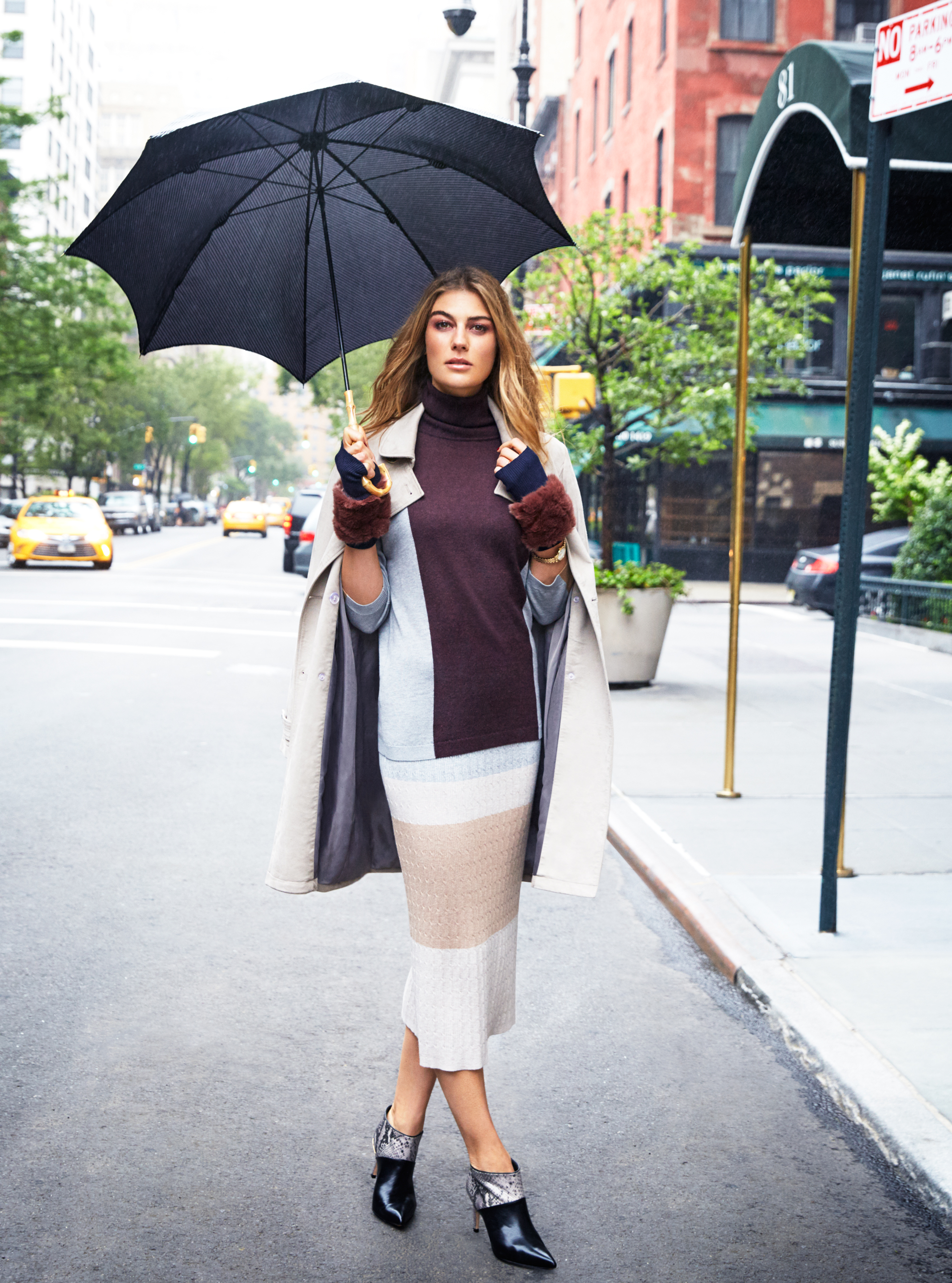 You've planned your outfit for the next day, and you're feeling quite organised for once – until you wake up in the morning, and find that it's raining. What now?! It can be tricky to know how to style out a downpour, but thankfully, this season's trends lend themselves to helping you stay stylish in any weather.
This season's trends mean that messy hair, comfy boots and longer-length dresses are all in right now – just as well, with the ever-changing British weather! Why not try a stylish hat to keep your head dry? Or try plaiting hair and pairing with a midi-length dress that will keep you covered and help you look great. Just stay away from the other big trends of the season – denim and suede – as we all know that neither will fare well during a downpour!
The humble rain mac has also been given a fashion makeover recently – thanks in part to the demand for festival fashion – so it could even be as simple as throwing one on before you leave the house to keep your clothes dry. From quirky all-over patterns to see-though styles that show off what you're wearing underneath, it's definitely worth checking out what's on offer on the high street.
Make sure your accessories are on-trend as well: A bright umbrella and cross-body bag are essential for making it through a rainy day with ease. Finally, finish off your new spring style with a statement hat or a relaxed parka and you know that you will look good this season, whatever the weather.