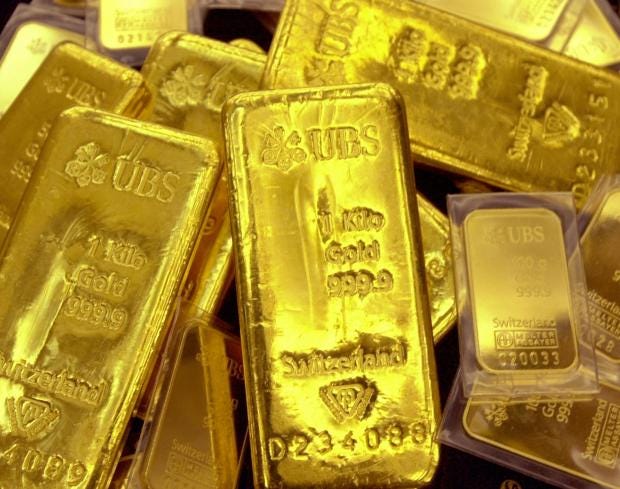 Global gold demand rose at its fastest pace ever in 2016, according to an industry report released on Thursday.
Demand for gold has spiked by a 21 per cent from January to March this year or 1,290 tonnes.
This is the largest increase on record, according to the World Gold Council (WCG) which said the rise came even as central bank buying slowed and jewellery fell sharply on higher prices.
Concerns about the shifting global economic and uncertain financial landscape have created a positive environment as gold became a "safe haven" for investors, the report said.
China's devaluation of the yuan, the world's biggest consumer of gold, fuelled fears over the country's economic health and the potential impact on global growth.
Investors plagued by fears that Britain could leave the EU have also triggered a rise in demand across Europe. Other factors included the pace of US interest rises, now widely expected to slow.
Alistair Hewitt, head of market intelligence at the World Gold Council, said he expected global uncertainty to boost demand further.
"Looking ahead we anticipate that on-going market uncertainty and unconventional monetary policies will continue to support both investment and central bank demand," Hewitt said.
This, combined with an expected recovery in India, should see gold demand remain healthy over the course of 2016," he added.
 By region, demand in the US jumped by 55 per cent to 18.3 tonnes, while Europe remained one of the biggest market for gold investment, powered by a strong German market at 58.4 tonnes.
Bar and coin demand in the UK grew by 61 per cent although absolute volumes remained low at 3.2 tonnes.
However, buying by central banks slowed down in the first three months falling by 3 per cent compared to last year and 31 per cent from the previous quarter. Compared to a year earlier, jewellery demand fell by 19 per cent to 481.9 tonnes.
[Source:- independent]