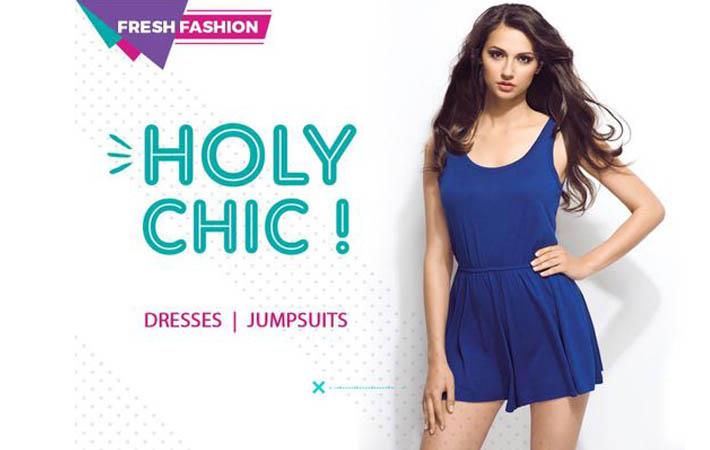 Fashion e-commerce portal Fynd has introduced Fynd Store in over 20 brand outlets of Steve Madden by collaborating with Reliance Brands Limited (RBL). RBL has also decided to take Fynd Store live in stores for its other premium brands. Fynd Store is now live in 17 Gas stores, 10 stores of Brooks Brothers, 7 Hunkemöller, and 17 Superdry stores.
Fynd's new store-integration feature ensures that every customer gets his/her choice of product delivered to their preferred address, said the company in a press release.
Fynd Store has already been made available in more than 20 Being Human clothing stores across India, and the feature has been well received by the retailers and customers. Many times, several stores have incurred loss of sales as they were not able to offer a customer a particular size or colour. Fynd Store eliminates this loss in sales (which amounts to up to 15 per cent of an outlet's sales) by enabling customers to browse through all the products a brand offers through an in-store screen.
Fynd, an O2O company, directly sources products across various categories including clothing, footwear, jewellery, and accessories, from the most prominent brands in the country. By leveraging technology and investing in constant innovation through products such as Fynd Store, the O2O Company offers Indian fashion enthusiasts an unparalleled shopping experience.
"We are extremely happy with the phenomenal traction that Fynd Store has received so far. We are now present in over 70 Reliance Brand stores across India and plan to integrate with more brands under RBL by the end of this month. By integrating Fynd Store in its outlets, we are sure that RBL will be able to offer an even more enhanced purchase experience to its loyal and enthusiastic consumers across the country. This is also a one-of-its-kind opportunity for the chain of stores to reduce the loss of sales and avail of a completely managed transaction and logistics platform," said Harsh Shah, co-founder, Fynd.
Fynd is able to engage more customers and offer them the best of both worlds- digital as well as physical. Fynd ensures that all the brands associated with it enjoy immense online visibility and showcases their entire inventories to customers. The customers are also able to shop directly from the brand store through Fynd.
[Source:- fibre2fashion]