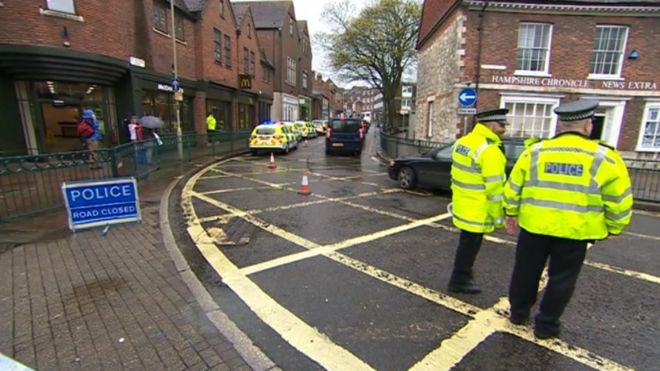 Three men have been arrested following an armed robbery at a city centre jewellers in Winchester.
Police were called to Parchment Street shortly after 09:00 BST following reports of a raid at the Justice Jewellers shop.
A quantity of jewellery was taken. Hampshire Police said an an imitation firearm was used, and three men were detained and are currently in custody.
City centre roads were closed while a search took place. No-one was injured.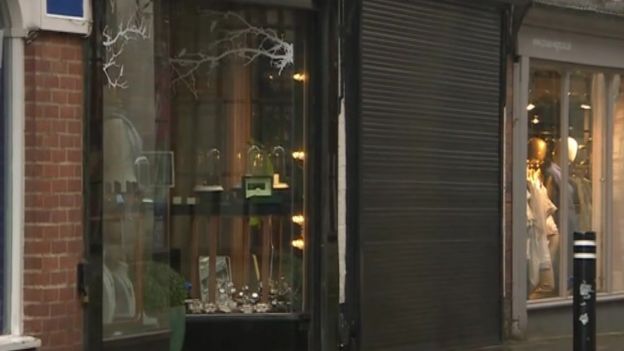 Items of jewellery were discovered by officers in the surrounding area and are being examined.
The men, who were wearing motorcycle helmets, were confronted by armed officers. Two entered the jewellers while one waited in a van outside.
An eye witness, van driver John Stafford, described seeing two men being challenged by police.
"They just told him to get on the floor [and shouted] 'we've got you surrounded'," he said.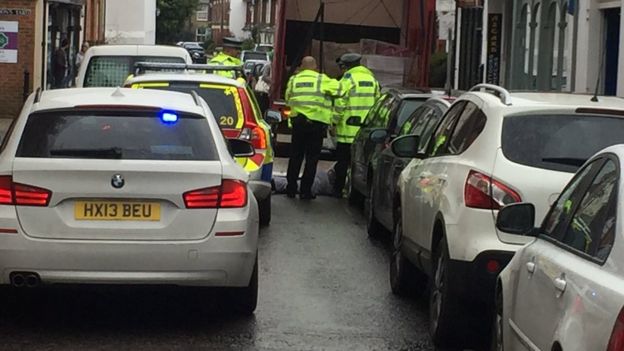 Donna Bache-Holleran, who owns a nearby jewellery shop, said Parchment Street traders were "in shock" after the raid.
"It's a little street off the high street. Very friendly and full of independent businesses.
"It's really upsetting and nerve wracking. Its absolutely terrible, business is hard enough. We're just glad everyone is safe," she said.
Two 21-year-old men from Hertfordshire and a 28-year-old man from London were arrested on suspicion of robbery.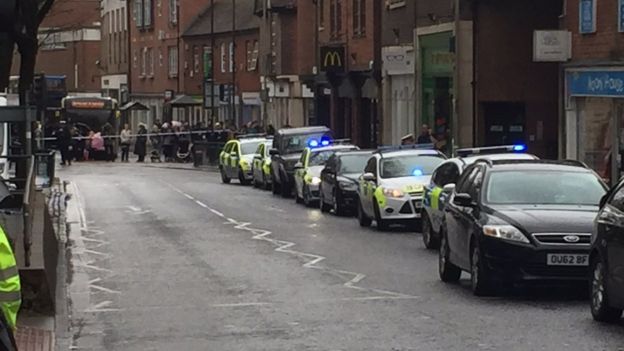 Det Insp Lee Macarthur said appealed for anyone with information to come forward.
"We particularly want to speak to two witnesses who saw two men run from the shop and into the alleyway," he said.
"I want to reassure the public that this incident was dealt with quickly by specialist officers who were on the scene within minutes."
[Source:- BBC]