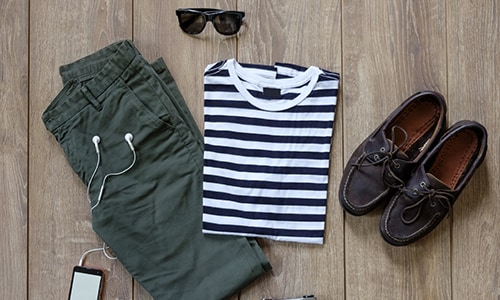 Be it a day-trip or a week's travel holiday, each one of us faces a fashion dilemma. These dilemmas come up not just in situations where you have to decide what you need to pack, but also during times when you have to decide what you will wear on the way. We often take flights or trains when we have to travel long distances and more often than not, we experience situations in which we are extremely uncomfortable with the clothes we're in.
So, here we have 7 easy travel trips that you can follow, to ensure that your travel journey is a comfortable one.
1. While you're on a road-trip
While travelling on the road, you want to be in a pair of shorts and a simple cut-sleeve or a round-neck. This way, you can easily remain seated without having the need to halt every 40 minutes to stretch your limbs. Your clothes will give you space to remain flexible and move around freely and easily.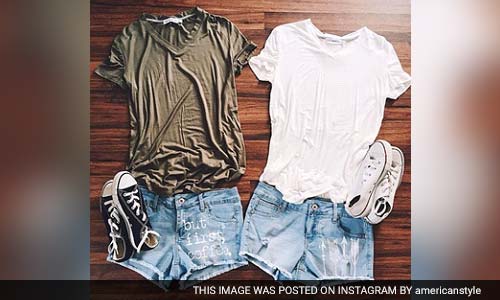 2. When you are taking the plane
Taking flights can get very taxing. With all the luggage and procedures, flights can become one mammoth task for a person who is not comfortable in their own shoes (and we mean this literally). We would advice you to wear a pair of shoes that will help you walk swiftly and not make your feet feel tired, instead of sandals. Also, always make sure to carry a warm piece of clothing, as airports can be very cold, especially if the weather is cold outside.
3. While taking a rail trip
The long-cues and the crowded areas can make your travel rather tedious and uneasy. The right clothes will keep you fresher and more energetic. Indian clothes are always a win-win for such situations. They are airy, soft and usually give you a good shape to stay in for as long as you like. A pair of long skirt with a little silver junk jewelry will provide you with a feel-good factor to keep you motivated through the travel.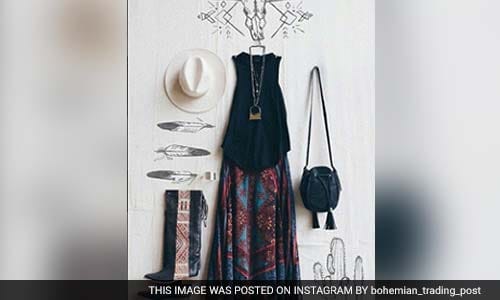 4. If you have a stop over in-between
Endless long hours and far too many formalities, stopovers can feel like a never-ending journey. To make this travel easier, put on a long t-shirt, or in-case you feel stiff because of lack of movement, a sweatshirt would do perfectly. A pair of denims to go along with the right pair of shoes to protect your feet from getting too cold, and a casual brown-strapped watch will make you look trendy and keep you happy.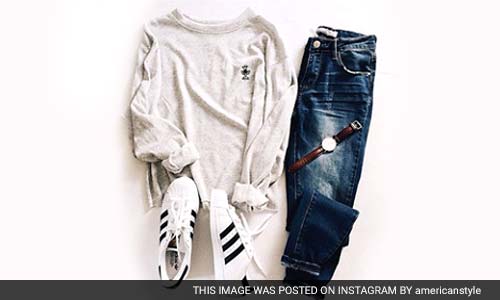 5. If you do not have time to halt
Reaching a destination right on time for lunch? Having to skip an hour of relaxation because you have an activity planned? Not a problem! Put on a semi-casual dress and a pair of nude colored sandals and you'll be good to go! Men, throw on a black full-sleeve plain-based tee in order to embrace the dullness of the day!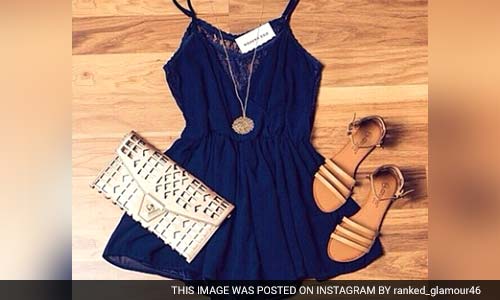 6. If you are expecting a change in weather
A change in weather is something you need to look out for, before you set out! Keep a track of the weather forecast or speak to people in and around the area! A full sleeve striped t-shirt has been a hit even with women! With simple, coloured khaki pants or even jeans, they will always work rather well. Carry a must-have pair of sunglasses incase it gets too sunny on the way. For an unexpected windy sight, wear white on top of stripes and feel the vintage style!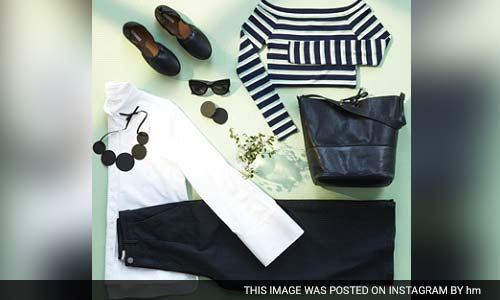 7. If you get especially uncomfortable during travel journeys
If you get especially uncomfortable during travel journeys and the usual doesn't work out very well for you, we have a solution! Causal can also make you feel claustrophobic at times because of their sometimes-stiff material or tight fitting. We suggest you go for something rather out-of the ordinary and yet, funky with a one-piece straight fit cotton dress. Simple and soft, it will give you a sense of confidence and comfort like no other piece of clothing.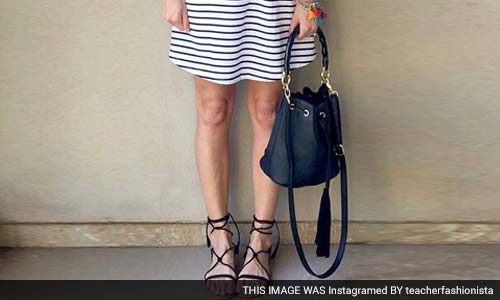 ["source-goodtimes.ndtv"]