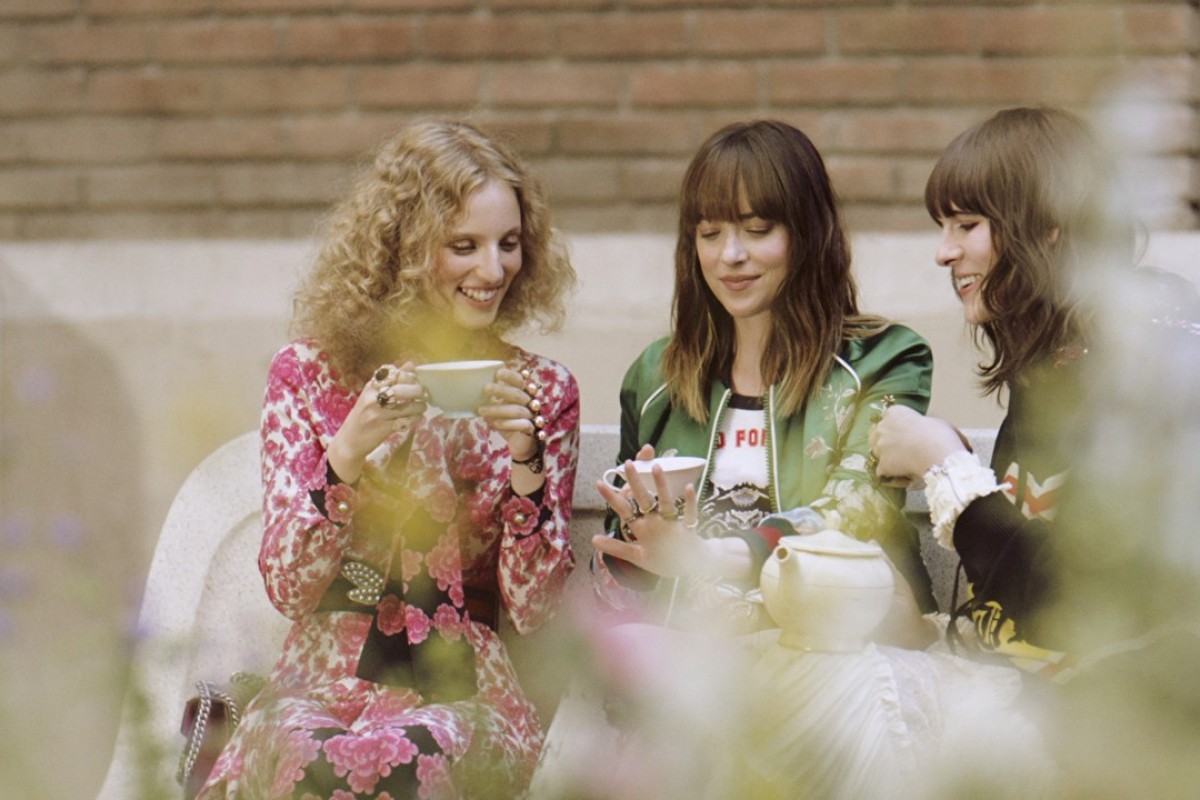 I genuinely enjoy seeing perfume campaigns and reading the accompanying press releases. The excess, theatrics, anthropomorphism and general overuse of OTT imagery appeal greatly to my melodramatic soul.
Understandably, not everyone is aware that descriptions like "a phoenix rising from the ashes" are merely industry speak for a spicy, bold fragrance, so here are my highly useful notes on what the season's newest fragrances actually smell like.
BULGARI GOLDEA, THE ROMAN NIGHT
Top: mulberry, black peony
Heart: night blooming jasmine, tuberose absolute
Base: black musk, patchouli heart, vetiver
The press release says:
"Its enchantingly addictive flowers tell the story of a sleepless, festive and sparkling Roman eve, as they blossom with aromas upon the moonrise."
The perfumer says:
"I was captivated by the idea of a mysterious goddess of the night, in the eternal city of Rome: I create Goldea, The Roman Night fragrance in her image. Charismatic, fascinating and seductive, she unleashes her irresistible aura through a golden elixir of white flowers, as they exude their powerful scent at nightfall."
What it's actually like:
This goddess of the night already sounds like that one annoyingly fabulous woman who shows up at a party an hour late but you still can't help but love her when she mimes a kiss in your direction. She's so glamorous she can't help herself.
The black and gold bottle is immediately reminiscent of the brand's previous Jasmin Noir, a heady, sultry fragrance. Goldea is lighter, younger, and once you get over the initial sweetness of the mulberry, the florals come through and combine with the base of musk for a seductive, soft perfume. Bella Hadid, the face of the fragrance, was quoted in an interview saying that the fragrance was very masculine as well as feminine, and that it reminded her of her father's cologne mixed with her mother's perfume. I have no idea what she's on about. For me, even with the vetiver base, this is a conventionally feminine scent, and one that gets sweeter over time.
Bonus: Here's Bella Hadid looking sultry as the face of the fragrance
GUCCI BLOOM
Notes:
Natural tuberose, jasmine absolute, Rangoon creeper
The press release says:
"The diverse individual beauty of [actress Dakota Johnson, actress and model Hari Nef and artist Petra Collins] is shot by Glen Luchford… they wear Gucci Bloom during their day in the city, and it changes the surrounding urbanity into an imaginary stroll in a fantastical English garden."
The perfumer says:
"The garden is as beautiful as women are; colourful, wild diverse, where there is everything. Gucci Bloom smells of this garden in order to travel to a place that is not there."
What it's actually like:
The last time I tried to travel to a place that wasn't there, it resulted in a hefty taxi fare and severely annoyed companions. Perfumer Alessandro Michele obviously means something a bit less literal for his debut perfume for Gucci. Bloom is powerful with white florals, and is young and sharp rather than heavy and cloying. I was intrigued by the Rangoon creeper, a South Indian plant "used in perfume-making for the first time", but I can't say I detected anything unusual in the resulting bouquet.
I do love the design of the flacon, a vintage design in lacquer rather than transparent glass, and in the shade of millennial pink that's doing so well these days.
PRADA LUNA ROSSA CARBON
Notes:
Vert de bergamote, patchouli, ambroxan, lavender
The press release says:
"Prada Luna Rossa Carbon is an iconoclastic fougere fragrance that brings together steam-distilled botanicals and synthetics in a mix that is full of energy. [It] is grounded in the earth and nature, but its mineral freshness also belongs to the world of the factory and industrial innovation."
What it's actually like:
My first thought was that this distinctly reminded me of a, ahem, "savage" classic by a certain four-lettered brand, and a quick scout online told me I wasn't alone. Similarities aside, Carbon does have an appealing smoothness and elegance to it, a green minerality to it that lends credence to its name.
VALENTINO'S VALENTINA BLUSH
Notes:
Orange blossom, praline
The press release says:
"Like the raw edge of fine silk, Valentina Blush subverts olfactory expectations while seducing the senses. The new scent establishes a place in the Valentina family defined not through intellect but through emotion."
What it's actually like:
Both my intellect and my emotions took a dive into the past. There's no going around it – this is a young scent. The initial strong hit of sweetness softens to a nuttier, milkier finish, and the creaminess of the praline is likely what the brand means by "fine silk". It's certainly complementary to orange blossom – together, the ingredients make for an almost Lolita-esque experience. Blush, indeed.
ACQUA DI PARMA COLONIA EBANO
Top: petitgrain, bergamot
Heart: pink pepper, ebony
Base: honey, patchouli, vetiver
The press release says:
"You first notice it in the scent of beeswax with which the cabinetmaker caresses the wood until it gleams. In the subtle and penetrating aromas of ebony and other precious woods that are skilfully inlaid with each other. Sensory atmospheres that tell the stories of masterpieces of Italian art and craftsmanship. Travel notes enclosed in Colonia Ebano."
What it's actually like:
Traditionalists rejoice. This woody fragrance is a slap in the face to the usual light, fresh colognes that come out for men around summertime. Ebano is unapologetically mature, with a bitter citrus note that balances well with the dark honey that lasts for a good hour or two.
This brings to mind cigar rooms, private clubs, hushed voices, and a general sense of being better than the hoi polloi.
["source-scmp"]