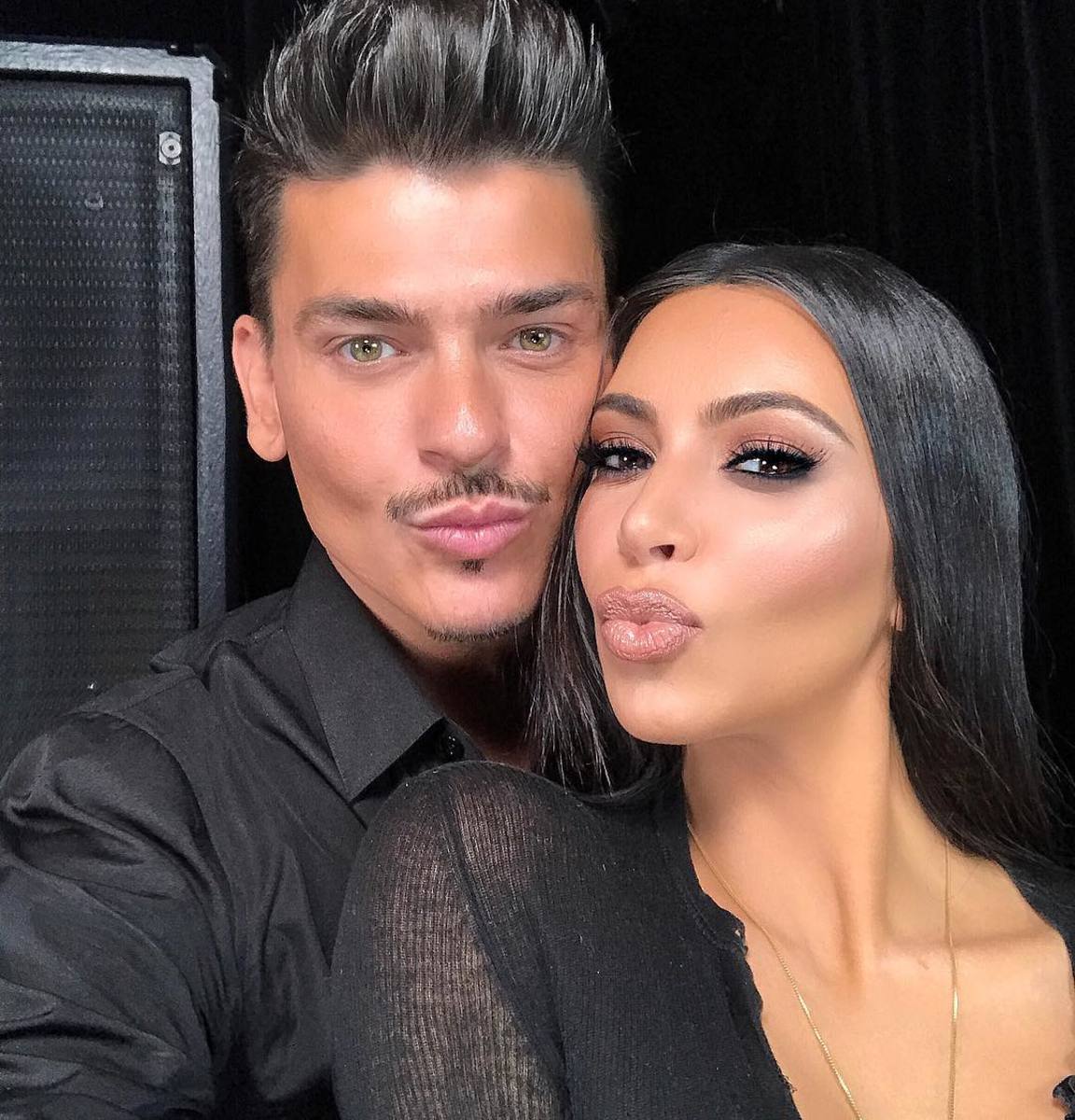 Few people in the world could bring me to Times Square on a Saturday in the middle of a balmy New York summer. Very high up on this shortlist is professionally beautiful woman Kim Kardashian West — and the man tasked with making her professionally beautiful, makeup artist Mario Dedivanovic(or, as he's known in the social media realm, @makeupbymario). As I sat down in my coveted seat at Dedivanovic's The Master Class with Kim Kardashian on Saturday, I was greeted by my seat-mate who had flown all the way from Savannah, Georgia, to meet Kardashian. Or as she called her, "Ms. Kim." She easily beats me on who has the better accent and would (narrowly) best me, a Kardashian scholar, in a Kim K. trivia contest. The event was not for the half-hearted.
I, along with 1200 other attendees, settled in for full day of makeup learning. (And I do mean a full day: I arrived just after 10:00 a.m. and was there through 5:30 p.m.) Most of fellow attendees had shelled out between $499.99 and $1,499.99 to be there — but I, as a member of the press, was #blessed to gain access for free. You can see me, front row, in Mario's video from the stage.
When the attendees arrived in the theater, we each received a notebook and pen, both inscribed in silver with "The Master Class" on the front. They, like Kim herself, are fancy and perfect. They also come in handy, because the second Mario and Kim begin their presentation, you find yourself wanting to gather every pearl of wisdom the duo drops.