According to Stephanie Chan at The Hollywood Reporter, Ikea is going to be launching its own scents:
Affordable-furniture giant Ikea is partnering with fellow Swede Byredo, the fragrance house founded by ex-professional basketball player Ben Gorham in Stockholm in 2006, whose scents are sold at Barneys New York and other upscale retailers. The fragrance collaboration is intended to explore "both the role of scent in the home, the carriers and the products," as well as "the scent of IKEA, if there is one, what does IKEA smell like?" READ MORE…
I have to confess that I really don't know Byredo's scents all that well. They are typically priced beyond my comfort level for a fragrance purchase. But I do know the loyal following and rave reviews many of the scents have earned. I am sure the Ikea products will be affordable but I am curious what the aroma profile will be? Meatballs, cinnamon buns, lingonberry jam and raw timber? What do you imagine the Ikea scents will be?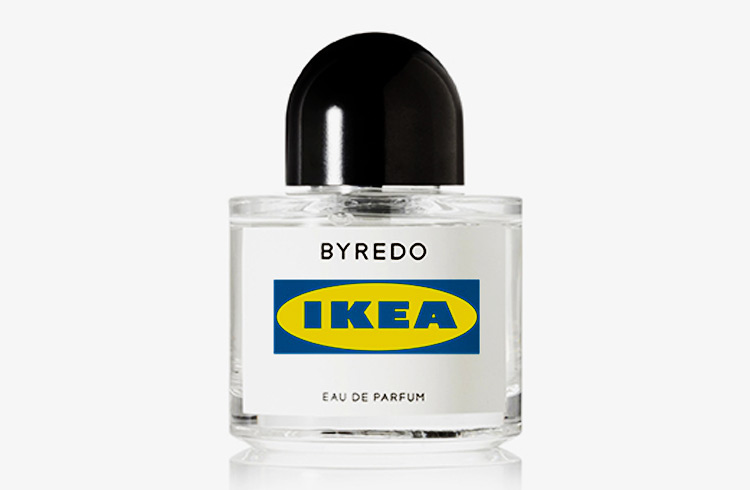 Vulture.com offered an insightful profile of rising star Cynthia Erivo, the award-winning actress of Broadway's 2015 revival of the musical The Color Purple. What I found most interesting and worthy of sharing was this little fact:
Erivo believes in building each performance from the ground up. Every part she takes starts with a perfume — a sense memory thing that helps her fully embody the character. For Celie, Erivo wore an oil she found in a hair salon — it smelled like wood and sage. Right now, she's searching for the right perfume for her Widows character. She hasn't found it yet, but she imagines it's something sweet. READ MORE…
I love it! I wonder how many artists utilize aroma in this way. Do you use fragrance similarly, to help you prepare for specific tasks or experiences? I recently had a job interview for which I chose Sonas from Fragrances of Ireland (one of my all-time favorite perfumes). I wanted something that would be perceived by others as good-smelling yet something that I would feel comfortable and confident in. It was a great choice that helped me feel calm as I caught whiffs of it throughout the day. Below, watch Erivo in action, singing her final solo as Celie, "I'm Here".
PRWeb has published a fascinating article commenting on research about scent and emotion:
Women in the U.S. are 35 percent more likely than men to let their moods dictate the scent they will wear each day, encouraging a stronger emotional tie to fragrance than their male counterparts, according to the latest data from Scentiments*, a suite of consumer insights and tools on the U.S. fragrance industry from global information company The NPD Group. Guided by their moods, this close personal relationship leads women to be more frequently engaged with fragrance, and contemplative when it comes to deciding on the right match. READ MORE…
The article goes on to address other gender-related differences when it comes to fragrance use and purchasing habits. I'm curious, what is your response to this research?
Kim Carpluk at Bustle reflects on advice to spray perfume in our…belly buttons:
Today, I said c'est la vie as I put perfume in my belly button to see if this fragrance hack actually works. Cosmopolitan recently reported that we should spray our fragrance onto all of our favorite pulse points and our belly buttons. Yup, belly buttons. The article claims that many experts and celebs swear by this hack, including Takasago senior perfumer Steven Claisse and world-renowned model Adriana Lima. READ MORE…
I'd read this once before and have observed advice to spray scent everywhere from behind the knees to the curve of the lower back. What parts of the body do you find most effective for supporting a fragrance's sillage and longevity?
And The Telegraph offers a look at the rise of what they call "Marmite fragrances", or nontraditional challenging aromas:
'Banish the black, burn the blue and bury the beige,' declares Michael Donovan, scent expert and owner of the Roullier White Perfumery. 'Marmite fragrances are coming to the fore because we're more confident when it comes to choosing a scent and we want one that communicates a part of our personality. They stretch your tastes, expand your olfactory horizons, take you places that you would not normally have chosen.'
[Source:- fragrantica]