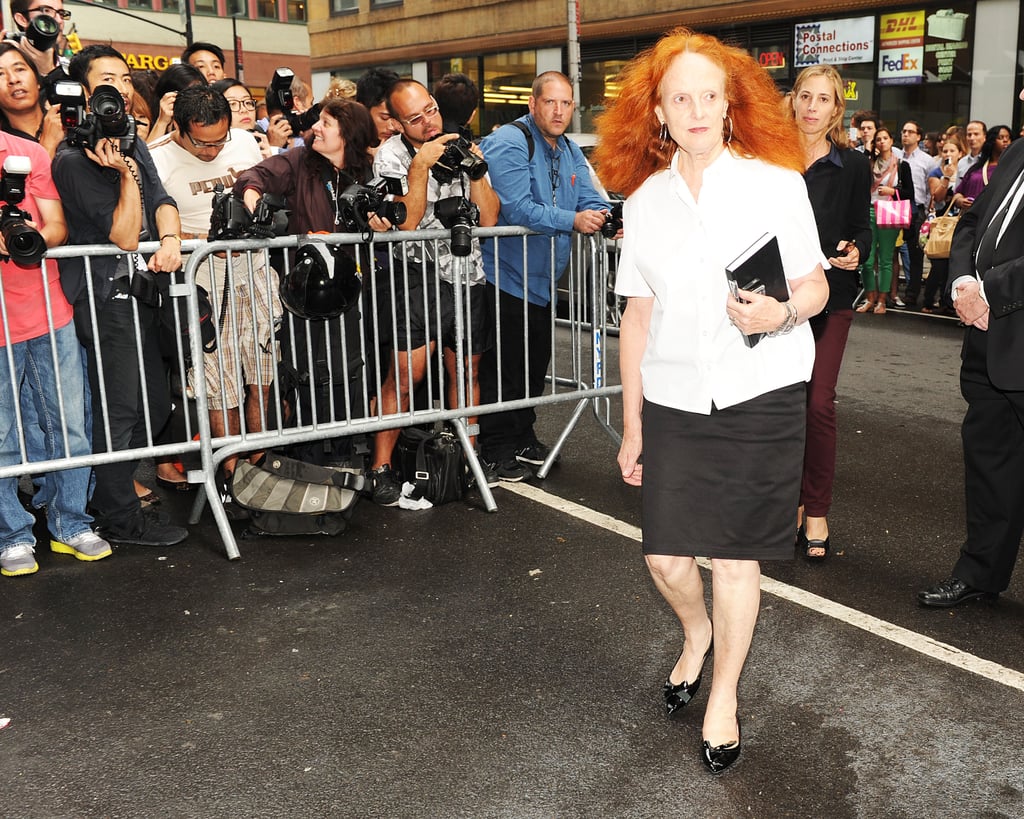 You can always spot Grace Coddington from a mile away at Fashion Week. Yes, that has something to do with her bright orange hair, a 'do that complements every outfit she wears. But the 74-year-old industry icon can also be recognized for her signature uniform: well-tailored separates, usually in black and white, that are completely functional for doing her job.
After 20 years as creative director at American Vogue, working alongside Editor in Chief Anna Wintour, she recently stepped down and is now taking on a new role: Tiffany & Co.'s first outside creative partner. And while many details on the company's Fall campaign are still unknown, Grace was the one who styled it and tapped some celebrity talent.
"Tiffany — and its famed Blue Box — has always held special meaning for me," thefashion icon told WWD. "To me, this is not just an ad campaign, but an opportunity to portray a legendary house of luxury through modern portraits of uniquely talented subjects. Each perfectly reflects, in her own way, Tiffany's most iconic collections."
But who is the woman the internet's currently buzzing about? Get to know a few tidbits about Grace — who began her modeling career in 1959, has design experience atCalvin Klein, and has styled some of the most iconic photo spreads in history — thenfollow her on Instagram. Immediately!