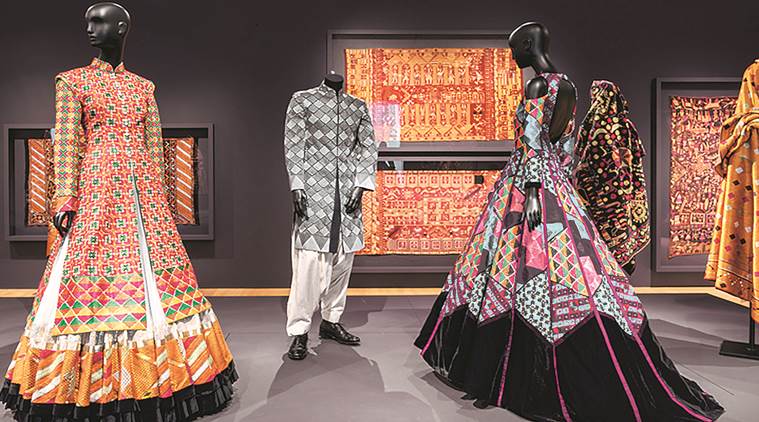 Manish Malhotra's phulkari-based designs on display in the US
ACE costume designer and Bollywood's favourite couturier Manish Malhotra's Autumn-Winter 2013 collection "Threads of Emotion" aimed to elevate and contemporise the ornate Punjabi embroidery technique of phulkari. And now, four years later, the very collection is bringing him international accolades. Malhotra's creations are on display at the Joan Spain Gallery, Philadelphia Museum of Art (US), in an exhibition titled "Phulkari: The Embroidered Textiles of Punjab from the Jill and Sheldon Bonovitz Collection".
"While doing their research on phulkari, the museum's team came across my collection and loved my modern take on this native art. They liked the opulence projected in each of my designs and wanted to feature them in the exhibit," says Malhotra, who recreated some pieces from his 2013 line and improvised in keeping with current trends.
"Out of the 10 pieces that I've designed, seven will be retained for the museum's archives," said Malhotra. The exhibition is meant to be a retrospective highlighting the phulkari technique, and is on till July 9. He may be better known for dressing movie stars and not as much for being a revivalist designer, but Malhotra, who has championed the cause of Kashmiri embroidery, Banarasi textiles and Lucknowi chikankari embroidery done by the women of the Mijwan Welfare Society in the past, was raring to discuss the beauty of phulkari at a talk at the museum, which was later cancelled due to unforeseen circumstances.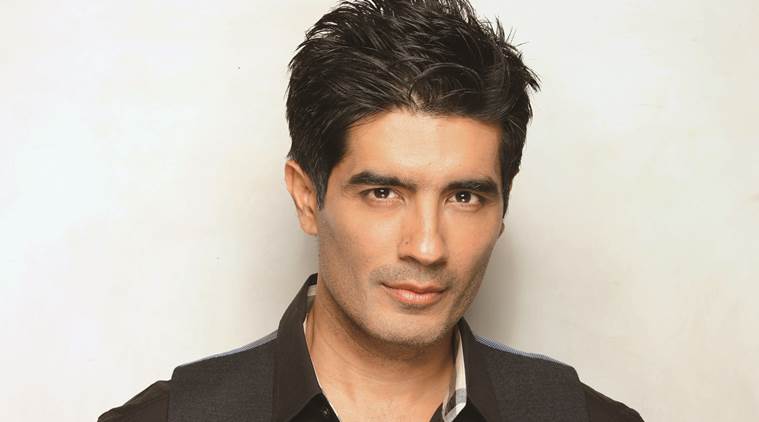 Though very vibrant and playful, phulkari is an art form that requires a monastic sense of discipline: Manish Malhotra
On the craft's credentials, he says, "Though very vibrant and playful, it is an art form that requires an almost monastic sense of discipline. Traditionally, phulkari outfits were given to a bride and each piece had a story presented through motifs of flora and fauna – a deeply personal 'limited edition' product. Although phulkari is deeply entrenched in the cultural fabric of Punjab, the interplay of colours make it versatile. Be it on a tunic paired with a silk lehenga or as panels on a sheer sari, it is a malleable technique that takes to different fabrics."
As for phulkari's relevance today, Malhotra believes it can be transposed into the modern wardrobe with Western silhouettes, such as on cigarette pants and jackets. "One of my pieces showcased at the exhibit is a red-carpet ready, voluminous cold-shoulder gown," says Malhotra, who has used variations of red and yellow, along with shades of blue, maroon and green in the collection. Adding a modern graphic vibe are chevron prints, checks and geometric shapes. "But the craft-intensive technique itself was not modified. It took three months to complete an ensemble – each outfit having been embroidered by a single craftsman in order to retain the uniformity in the design," he adds.
Talking about the revivalist bend his work has been attempting to take lately, Malhotra believes it has become inevitable that designers preserve and nurture indigenous textile and design stories. "Globally, there is an increasing impetus on fashion reviving the conversation of heritage. Our crafts history gives us a glimpse into how evolved we were as a race. The conversation started with a focus on fabrics – for example, Banarasi and Chanderi weaves — and the natural progression is to then talk about techniques that make up the details such as embroidery, motifs and so on," says Malhotra.
["Source-ndtv"]