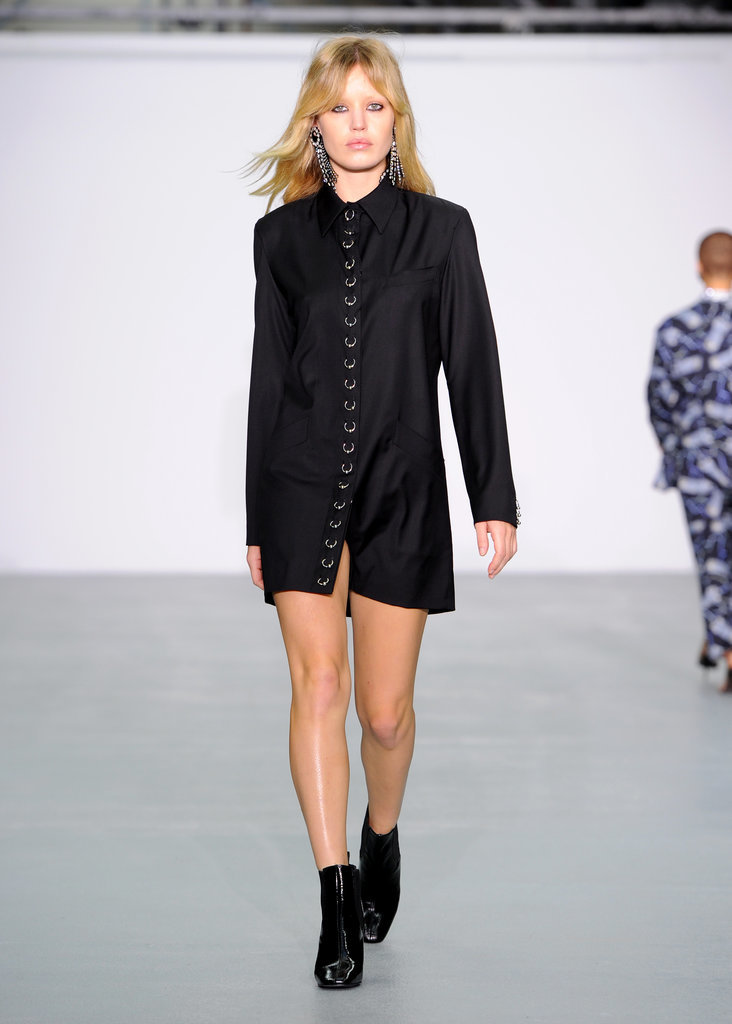 Georgia May Jagger has one of those unforgettable faces — or maybe it's just that she looks like the spitting image of her dad, Mick Jagger. The 24-year-old has already made a name for herself and solidified her spot as one of London's most sought-after models — her résumé boasts Chanel and Vivienne Westwood. So it was no surprise that Georgia was spotted on the runways at London Fashion Week.
The model first walked in the Fashion East show, wearing a brilliant red and black ensemble. She then closed out a show for close friend Ashley Williams, an emerging young designer with a squad that might rival Taylor Swift's — Ashley's good friends also include British It girls Daisy Lowe and Pixie Geldof.
As Georgia came down the catwalk for Ashley Williams, our attention was somewhat diverted from the floral frocks and sparkly headbands. The little details were lovely, but it was hard not to focus on Georgia's face and presence. Georgia brought an inner rocker-chic vibe to the runway — and completely owned it.
We weren't the only ones who noticed it; once Love magazine shared a backstage snap of Georgia at the show, Rolling Stones fans on Facebook began sharing the image to the point that Georgia became a trending topic!
[Source:- Popsugar]