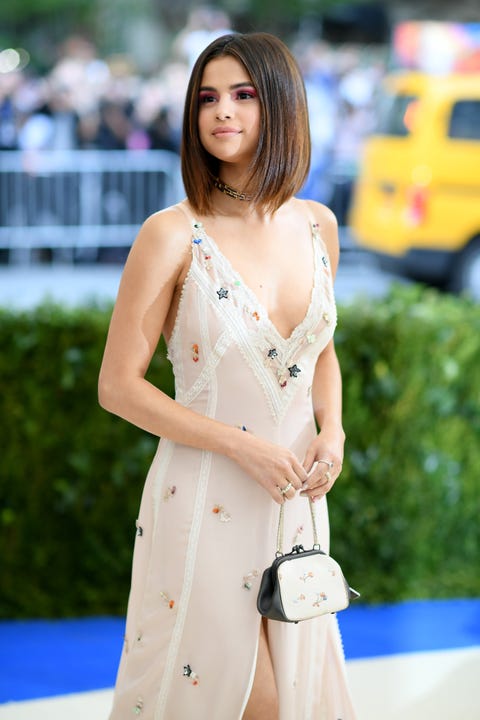 Selena Gomez signed a deal with the famous luxury label Coach back in December, and she's been making good on it ever since. First up was her delicate starry look at this year's Met Gala, and now she's serving up face (and gorgeous handbags) in her first-ever ad campaign for the brand.
The photos, from iconic fashion photog Steven Meisel, are warm and inviting but also sharply chic. The shots also invoke the same '70s style that Selena's clearly fond of; after all, she just personally released a line of throwback "Bad Liar" merch.
Coach's bread and butter will always be those forever iconic handbags, but leave it to Selena to be the perfect model of the line's clothes as well. It may be high summer right now, but these shots have got us coveting autumn and winter wares. (Maybe these can be laid away a season? Asking for a friend.)
Coach, of course, shared some behind the scenes of their new spokeswoman, and gave some lyrical shoutouts to "Bad Liar" too:
Based on the smiles all around (and of course, the end results), it seems like this fashion campaign was a perfect match.
["source-cosmopolitan"]