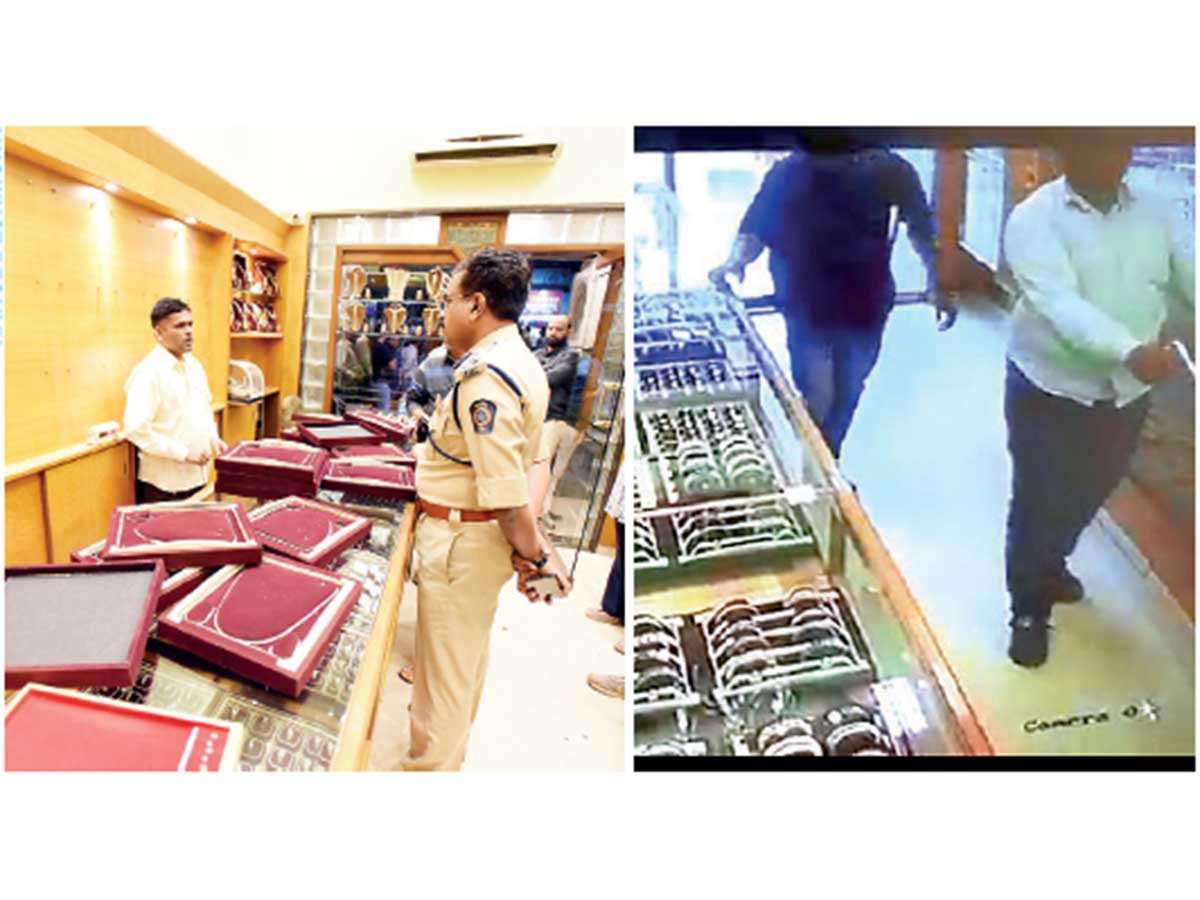 Incident took place on Paud Road, which has busy commercial complexes
In a shocking incident, two gun-wielding dacoits looted Pethe Jewellers in Anand Nagar at Kothrud on Sunday afternoon. The duo ran away with gold ornaments worth lakhs. They fired two rounds on the floor, sending shockwaves across the locality.
The entire incident was caught on closed-circuit television (CCTV) cameras. The dacoits are clearly visible, looting the shop at gunpoint. What has astonished the locals is that such an incident took place in an area that has one of the busiest commercial-cum-residential blocks.
Despite the bustling presence, the robbers managed to enter the shop and swept away the gold in broad daylight. The incident took place around 4.35 pm. The two dacoits entered the shop located on Paud Road in Kothrud, posing as customers. Upon entering, one of them pulled out a pistol and aimed it at the four employees. He asked them to put down the display boards. The other person then filled the bag with the jewellery. While leaving the shop, he fired two rounds on the floor and they left on bike towards Chandni Chowk. The cashier of the shop called up the Kothrud police.
According to the information given by the police, the dacoits looted jewellery worth more than Rs 15 lakh.
Police inspector Pratibha Joshi, attached to the Kothrud police station, said, "The incident took place in a very busy area. There were four employees at the shop when, suddenly, two persons posing as customers entered the shop.
One of them kept the staff at the gunpoint, while another was busy in gathering the assets. They fired two rounds on floor and left the shop. We have obtained the CCTV footage and the further investigation is on."
["source=punemirror"]