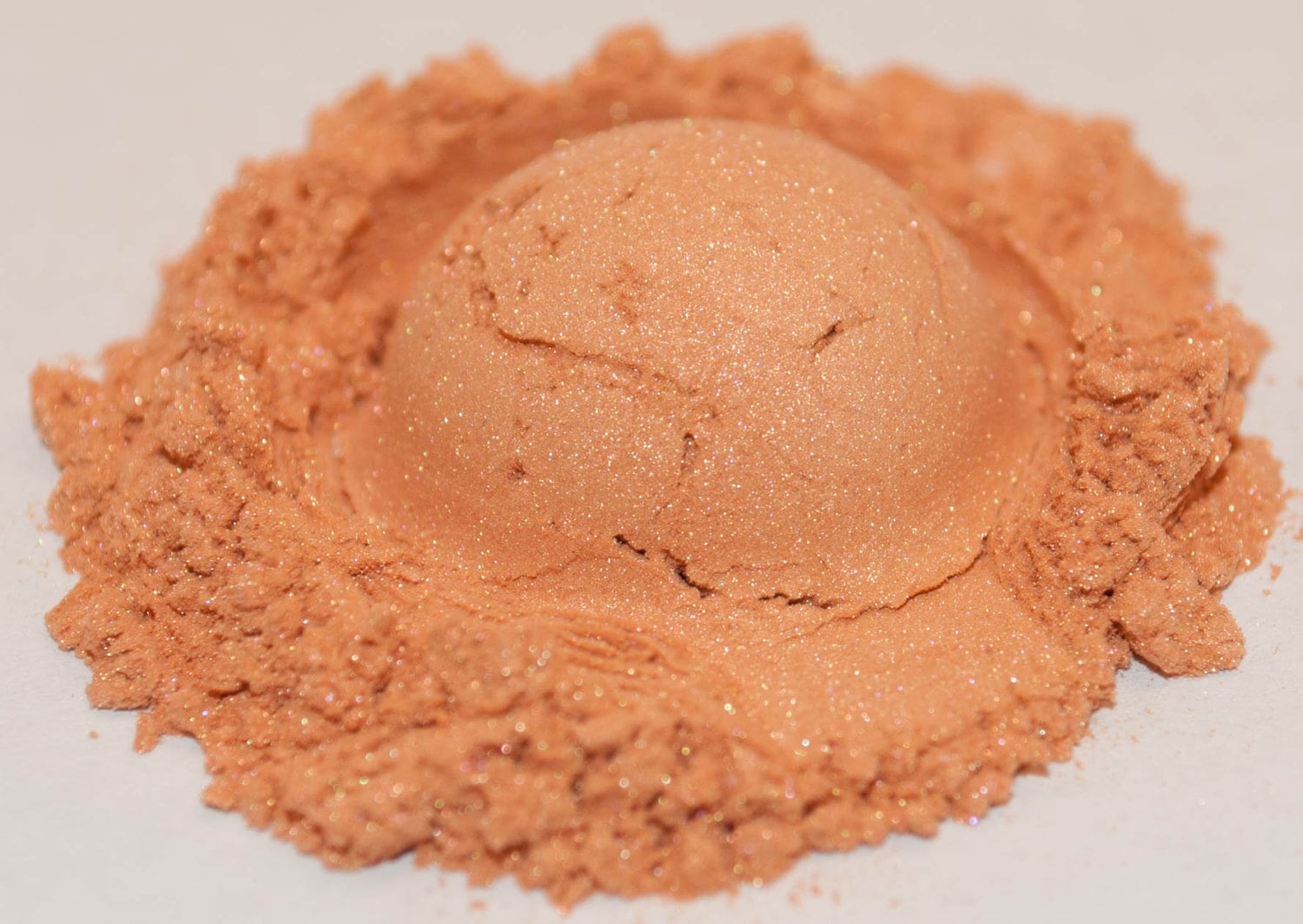 Like most Fall-obsessed women, we have a need to try all things pumpkin. Dunkin' Donuts gave us a whole cornucopia of pumpkin-themed products in late August, and we're amped about the return of Starbucks's Pumpkin Spice Latte on Sept. 6. But possibly even better than those two things? Pumpkin highlighter.
Hear us out: we were digging around on Etsy — the home of the rainbow illuminator, duh — when we came across FeatherRiverBody's popular shop. She sells a wide range of mineral makeup formulas, but in our opinion, the stars of her lineup are the highlighters. In particular, the luminous pale orange Pumpkin Latte ($5) caught our eye. Not only does it feed into our seasonal squash craving but also our deep-seated need to have the brightest strobe in the land.
While orange highlighter might sound strange, it's actually much prettier than you'd expect. In fact, FeatherRiverBody's Pumpkin Latte looks like a warmer version of Becca's Champagne Pop, so it's definitely very wearable (especially on neutral and warm complexions!). Read on to see swatches of the formula, then visit FeatherRiverBody's Etsy shop to see more gorgeous highlighters.