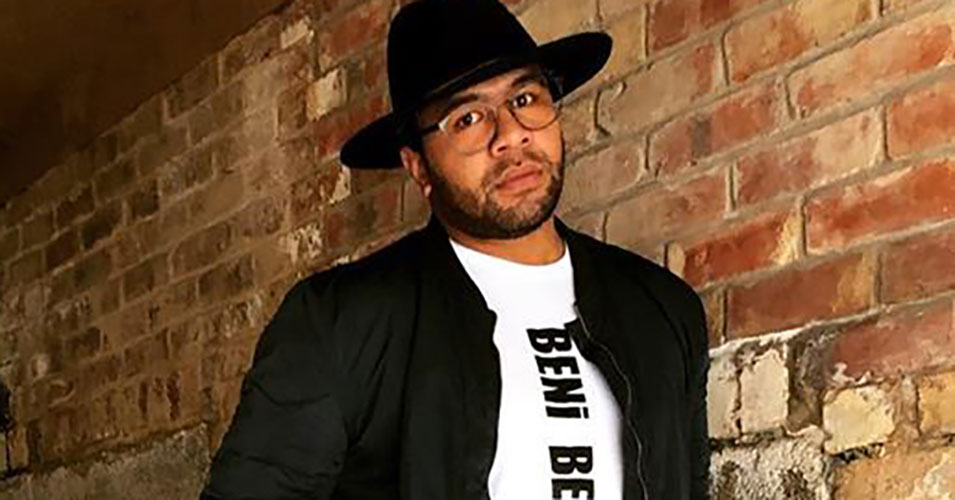 Project Runway NZ fashion designer, Peni Moala, who was born in Tonga and now based in Queenstown, New Zealand, is busy working on his fashion collection with the aim to take his brand BENi, global.
After appearing on the TV reality fashion competition late last year, he became known as an upcoming fashion designer in New Zealand, finishing in the top five contestants.
According to the Otago Daily Times, Peni launched his first BENi collection last November, hoping to eventually focus on it full-time.
"I want to become global," he said.
He takes inspiration from his Tongan heritage and culture with a modern twist. The aesthetic of his collection is "a mixture of everything" from streetwear and "athleisurewear" to evening gowns and jackets.
To reach his goals, Peni works long hours daily, as a department manager for Spotlight during the day, and in the evenings, working on his collection.
"Some nights I could go on till midnight, 1am, and then some nights I could do two hours and say `OK, I'm not feeling it', stop myself and … just ponder on the design."
Background
Peni was born in Pea, Tonga, and is the second out of seven siblings. His parents moved the family to Auckland when he was one years old for a better life and better education for the family.
He recalls watching his mother, aunties and grandmother weaving tapa cloth for hours as a child and wanted to take part.
When he was eight years old, he watched a fashion show and recalled seeing a stunning model walking down a runway in a black fitted bodice and huge princess skirt.
"I fell in love with the show, but I fell in love with the people, being in awe of this dress … I remember it as if it was yesterday; I said `that's what I want to be'.
Taking up sewing in intermediate school, he was hooked, and he didn't care that he was the only big Tongan boy in the class.
He worked fulltime after leaving school but then moved to Invercargill to study for a degree in fashion design.
In 2016, he moved to Queenstown where he is currently based.
His advice to others and to Tongans is to dream big and not let anyone put you down.
"As a gay Tongan man, I've had people put me down. You've got to push it aside.
"There is a light at the end of the tunnel – you've just got to keep pushing yourself to get where you want to get."
["source=matangitonga"]