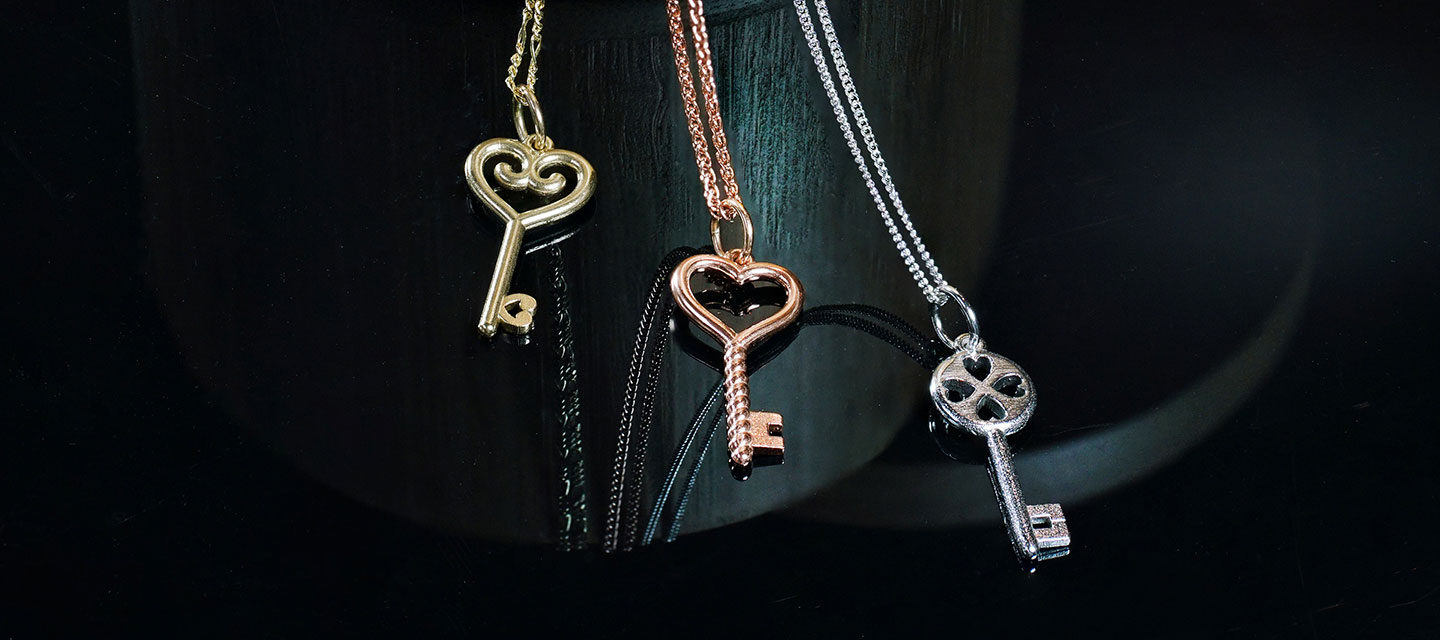 Our stunning new pendants have just launched after being designed by Harriet during the height of lockdown. To find out more about the designs and the ideas behind them, we had a chat with Harriet:
What was your inspiration for the new pendants?
I designed these in April 2020 in the thickest part of our lockdown when everything was almost silent except for the sounds of sirens, birdsong and the regular NHS clap. It was such a surreal and introspective time in many ways. We were all missing those we love and appreciating those we were locked-down with and that's exactly where the inspiration for the designs came from.
Why are there three different pendants and not just one?
One of these pendants makes for a beautiful gift and symbol of a relationship all on its own, but I also thought about people perhaps wearing more than one. A different pendant could represent a different important person in someone's life, whether that be their family, friends, partner or even their pets!
Who do you think these designs are mainly for?
I was imagining the different reasons that people might buy them: perhaps as a gift to themselves as a celebration of having held it together so far in these difficult times, or perhaps as a gift for a friend, mother, daughter or lover to show them how much their connection has meant to them. That they are appreciated, especially with the added perspective that this pandemic has brought.
Can they work for layering too?
I'm really into layering necklaces at the moment as it is such a great way to wear different, special pieces in a highly personal and flexible way.  I often layer these lockdown pendants with other pendants or necklaces and switch the chains around to vary the metal of the chain against the pendant.
I made a short video in August about a few simple guidelines to follow when layering which features the prototypes of these lockdown pendants too, which you can see here.
What are they made of?
They are made from solid Fairtrade 9ct rose gold, solid Fairtrade 9ct yellow gold and solid recycled sterling silver.  I think it is really important to feel good about all aspects of your jewellery which is why we use these ethically sourced materials as much as we can.  Happily, the days it was acceptable to wear a meaningful symbol of love that may have exploited somebody at the bottom of the supply chain are over when you shop with us at Harriet Kelsall Bespoke Jewellery.
I notice they are on different styles of chains, why is that?
I wanted them to work as stand-alone pendants but also make sure that if they were to be worn together, that they wouldn't look too contrived or 'matchy'.
The Fairtrade yellow gold pendant is on a traditional, pretty figaro chain which has one repeated longer link and then a series of shorter links which suits the swirls in the yellow gold pendant design.  The Fairtrade rose gold one is on a very delicate twisted chain which is like an intricate plait to suit the twists on the rose gold pendant. Lastly, the recycled silver one is on a delicate curb chain as this pendant is more solid than the others and so needed a finer chain to set it off best.
What are the chain lengths and types and why are they different from each other?
When I first imagined these worn together I liked the idea of the lengths being graduated and decided that when worn as a set the shortest could be the Fairtrade yellow gold pendant, the middle being the Fairtrade 9ct rose gold and the longest being the recycled silver.  The standard yellow gold chain figaro chain can be worn at 16" or 18" as it is adjustable for flexibility. The rose gold chain is 18" long and the sterling silver one is 20" long.
We do however have other lengths of the silver chain and can easily order other lengths in the golds especially for you. Just give us a call and one of the team will happily help you personalise your piece further and let you know all of your options.
Is it possible to have a bespoke version of this design idea?
One of the things I love most about jewellery is that every individual can bring their own symbolism and meaning into the pieces. This is why we specialise in bespoke jewellery and we're always delighted to consider bespoke versions of any design.
For example, I was thinking just this morning that the pendants would look amazing in a mini cluster or as a little pendant made to look like a keyring with a tiny birthstone tag attached.  The possibilities really are endless.
Why are you donating £10 of each sale to the NHS charities?
I think lockdown adjusted our perspectives in so many ways. For me, it made me look at the symbolism of jewellery as being part of a gesture of love, connection and thanks to those we care about. I particularly wanted to show a gesture of appreciation to our amazing NHS and give back to them for all they've done for us over lockdown.
["source=hkjewellery"]