Along with nightclub owner and entrepreneur, Lindsay's adding in a new title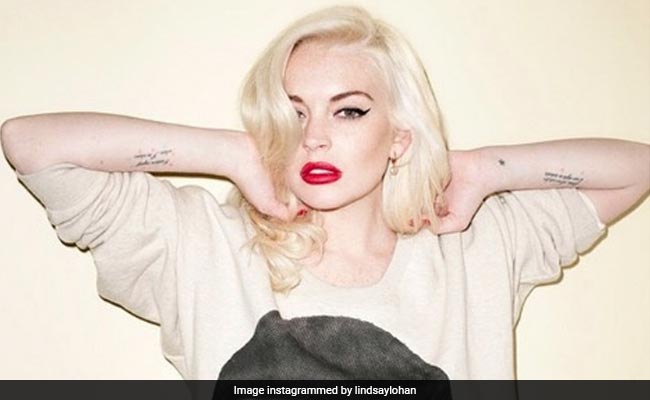 If there's one thing Lindsay Lohan is best known for, it's for being controversy's child. As a kid actor in the early 2000s, Lindsay won hearts for her roles in The Parent Trap and Mean Girls but then on, it was a downward spiral of substance abuse, drunk driving and bad behavior on sets which saw her largely absent from the film industry.
Even though Lindsay Lohan hasn't got much screen time in the past few years; except perhaps her forgettable role as Elizabeth Taylor in 2012's Liz & Dick, the girl has kept herself plenty busy. Most of those ventures have been pretty far from the Hollywood limelight though. Shortly after she got clean, LiLo shifted base from LA and went on to open the Lohan Nightclub in Athens in 2016.
But that's not all. As she sat down to chat with host Wendy on The Wendy Williams Show, Lindsay Lohan revealed that she's also got a new beauty line in the works. Now we certainly didn't see that one coming. By the looks of the blink-it-or-miss picture shared by LiLo on the show, we spotted two lipstick cases, a pressed powder with a mirror and what seems to be an eyeshadow, all of which are decked in silver packaging with a chrome finish.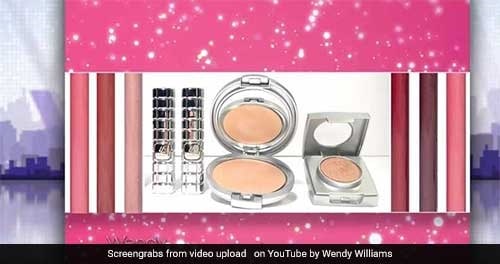 It's no surprise, however, that Lindsay Lohan might be jumping on board the beauty express as celebrity beauty collaborations seem to be the word of the day in Hollywood. While Rihanna's Fenty line has won global popularity and Kylie Jenner's lip kits sell out in a snap, countless other celebrities like Victoria and husband David Beckham, Kim Kardashian and Jessica Alba have already joined the ranks, with Lindsay Lohan being the newest addition. For LiLo's beauty line, the possibilities are endless – a sweet and spicy themed palette in tribute to Annie and Hallie from The Parent Trap or even an all-pink collection a la Mean Girls would be right up our alley.
Going by her chat with Wendy on the show, Lindsay seems to have her hands full. Besides making Dubai her home and doing a spot of roles abroad, the 31-year-old also plans to open another Lohan Nightclub in Mykonos, design an island in Dubai, work on a jewellery line as well a fragrance; all, along with the makeup line of course. Phew. Rightly so, Lindsay says, "I have a lot of little projects there because I like to keep busy." Sounds promising so far, LiLo – now all that's left is a release date.
["Source-ndtv"]