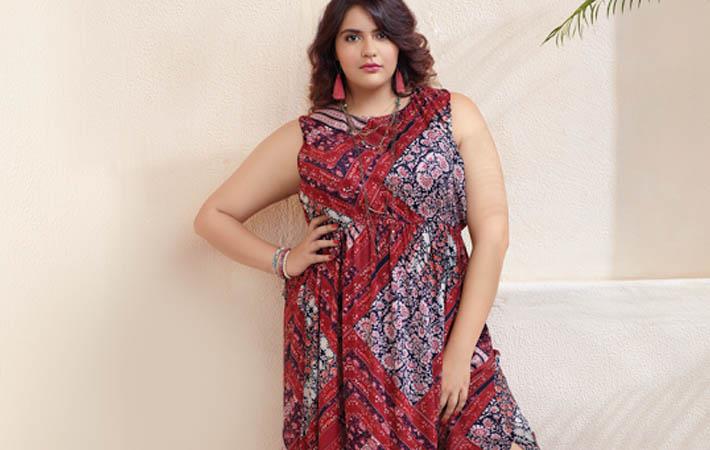 Lakmé Fashion Week (LFW) and All – The Plus Size Store will host open auditions for the second edition of India's plus-size fashion show on June 23 in Mumbai. All is collaborating with the ace designer, Wendell Rodricks, to design a new autumn winter collection which will be showcased at the upcoming Lakmé Fashion Week Winter/Festive 2017.
The auditions will be judged by an eminent panel including curvy international model and body positive advocate Liza Golden-Bhojwani; Rodricks; CEO of All Hetal Kotak; fashion and lifestyle consultant Neeraj Gaba; head of innovations, Lakmé Purnima Lamba; and vice president and head of fashion, IMG Reliance Jaspreet Chandok.
"As a designer known to embrace all body shapes, I am delighted to be with All this season at Lakmé  Fashion Week. 'Fashion democracy' is my strong belief. Fashion should be for everyone; no matter age, colour, size or shape. At the All show I intend to break all the myths about colours and shapes for voluptuous figures," said Rodricks.
"At All – The Plus Size Store, we truly believe that fashion is for everyone and size is just a number. We believe that our customers enjoy 'dressing up' too and hence after a fabulous debut at Lakmé Fashion Week last year, this year, we have collaborated with one of India's top designer Wendell Rodricks to design a collection especially for our customers. Being one of the pioneers in the plus-size fashion category, we're always looking to offer our consumers something trendy and fashionable. We are grateful to Lakmé, IMG Reliance and Wendell Rodricks for being our partners and lending their support," said Kotak.
Chandok said, "The focus towards inclusivity as a conversation on the Lakmé Fashion Week stage continues with this exciting collaboration between Wendell Rodricks and All – The Plus Size Store. Creating collaborations between retail stores and designers also enhances the business of fashion by reaching out to a larger consumer base and we are very happy to have enabled it." (KD)
["Source-ndtv"]