My wife bought me a beautiful IWC Portuguese for my birthday a few years ago and it is my pride and joy, which means it takes a seriously stylish piece of wrist-tech to impress me. In fact, I was reluctant to give smartwatchesa go as, in my experience, they vary from very good to face-for-radio ugly. However, my opinion about techy timepieces changed when I found Samsung's Gear S3.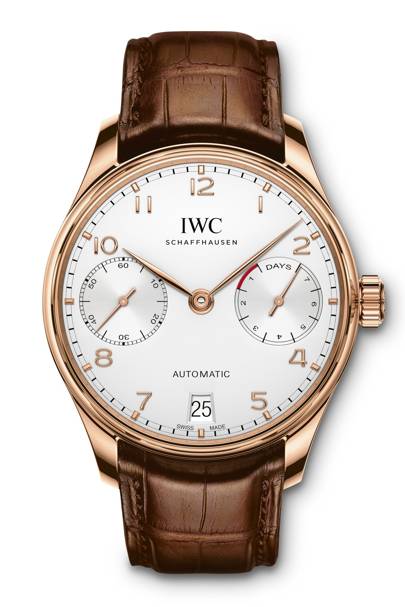 I guess I'm the same as most men, in that a smartwatch can have all the accoutrements we're accustomed to in our tech these days but, first and foremost, it must look good. The Gear S3 comes in two styles, both of which meet this criterion. The Classic is sophisticated and comes with a leather strap, while the Frontier is altogether more rugged. Seeing as my main use for this tech is fitness – and my IWC fits the bill when it comes to refinement – the Frontier is my winner.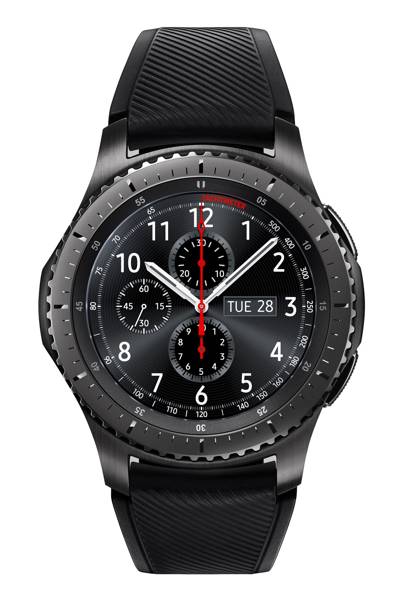 I train most days and having a watch that measures my heart rate means that I can burn the most fat possible. Before this, when running I would hold my phone in my hand so I could control my music, but now I can store 4GB of songs within the watch itself and connect my Bluetooth headphones, all the while using the GPS system to track my route, steps, speed and the calories I'm burning.
I never thought I would use the barometer and altimeter – but then I found myself up a mountain with a snowboard attached to my feet and kept boring my friend with measures of how high we were and how thin the air was. To be honest, the fact that it's water resistant also helped because I fell quite a lot.
This watch isn't just useful when I'm on a snowy peak or at the gym. I was in central London during a tube strike the other day, so I downloaded the Uber app straight to the watch. I've added my bank details so that to pay for something I just hold my wrist near the card machine. And I can actually answer calls from the watch – it's surprisingly clear, although you do get some strange looks.
[Source:- gq-magazine]