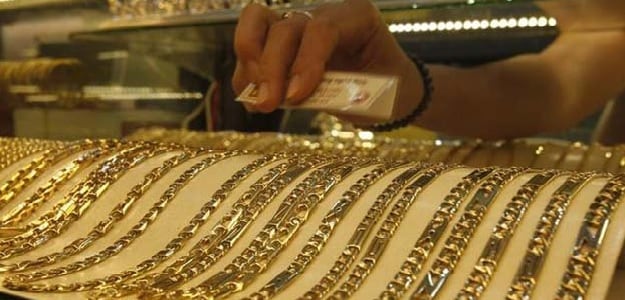 The government's decision to exempt small scale jewellers from excise duty will give a boost to the trade, the gems and jewellery industry said on Thursday.
"On behalf of GJF, we appreciate the government's support towards the gems and jewellery industry. This will boost the trade as the industry was eagerly awaiting the clarifications on the levy of excise duty," All India Gems and Jewellery Trade Federation (GJF) chairman G V Sreedhar said.
He also urged the government to further support the industry by raising the PAN card limit from the current Rs 2 lakh to Rs 10 lakh.
"This is surely a sigh of relief for the trade, as the government has simplified many procedural and compliance hurdles pertaining to the excise duty. We are hopeful that the government will soon issue notifications and circulars on all points considered and accepted," GJF director Ashok Minawala said.
Echoing the view, GJF director Bachhraj Bamalwa said, "Many important issues has been accepted by the government for the betterment of the trade. We, as a federation, have also played a pivotal role during the entire excise matter and will always strive for progress, promotion and protection of the trade."
PNG Jewellers CMD Saurabh Gadgil said, "The government has announced relief measures for gold jewellery industry to soften the impact of the excise duty levied in the budget."
In view of the upcoming festive season – Dussehra and Diwali, the government increasing small scale industry (SSI) eligibility will ultimately help manufacturers to cover the loss this season, he added.
The government on Wednesday increased excise duty exemption limit for small scale industry to Rs 10 crore from Rs 6 crore, waived the levy on sale of traded goods and relaxed various procedural norms.
Also, the Finance Ministry said no excise audit will be carried out, for the first two years, for units whose duty payment is less than Rs 1 crore (that is turnover of manufactured goods less than Rs 100 crore).
[Source:- profit.ndtv]