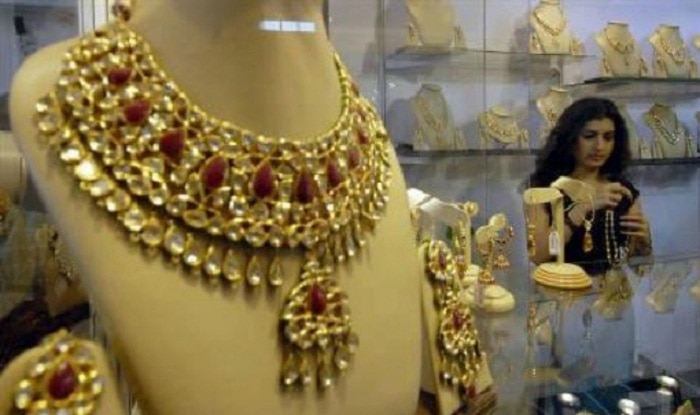 Mumbai, April 13: The gems and jewellery industry in India is launching various initiatives to ensure that it can further its share of the global trade in the sector. With a share of over 60 per cent, India is already a major player in the manufacturing of diamond across the world. The industry is no aiming to have the same influence in the trade of various gems, including precious and semi-precious stones, along with furthering its current impact on the world's diamond trade.
The views also follow Prime minister Narendra Modi's for the furtherment of the industry. The industry, which already employs 4,6 million people, has a huge potential of skilling labour and contributing to the decline in unemployment rates. Another key focus is the export potential the industry offers. Already, the exports of gems and jewellery grew 9.5 per cent to about USD 29 billion during April-January 2016-17
Addressing the Gem Jewellery Export Promotion Council in Mumbai the Prime Minister had in March said, "Our aim is to make India a preferred destination for (diamond) manufacturing. We are already a cutting and polishing hub. My intention is to make India an international diamond trading hub."
He then added, "Gems & jewellery sector is a prime example of the potential of Make In India & Skill India. The Council should consider taking a census of lowest-paid & least prosperous persons in your industry. From just USD 28 million in 1966-67, it has now reached USD 40 billion. Our aim is to transform India in one generation… Our aim is to make India a preferred destination for manufacturing."
Keeping the prime Minister's directives in mind, the Gem & Jewellery Export Promotion Council of India (GJEPC) has launched various courses to enhance skills among Indians, by offering various long and short term courses on Gem and Jewellery design and manufacturing.
With a minimum required qualification of an SSC, GJEPC's Indian Institute of Gems & Jewellery offers 1-year Post Diploma course in Jewellery Management and 1-year Post Graduate Diploma in Jewellery Techniques & Management. It also offers 3-year Graduate Program in Jewellery Designing & Manufacturing Techniques; and 3-year Graduate Program in Jewellery Designing, Manufacturing & Management. IIGJ also offers one-of-its-kind 3-year Graduate Program in Jewellery Design & Manufacturing Techniques with an introduction to Management studies in collaboration with Welingkar Institute of Management.
Addressing the launch of the courses, Sanjoy Ghosh, Head of IIGJ Mumbai said, "As a prime example of Skill India, IIGJ helps build a pool of talent who can be industry leaders of tomorrow. The new courses will help harness talent and enhance skills. IIGJ will attract new talent by offering courses in CAD-CAM jewellery design, manufacturing techniques & technology as well as business management. This year 1-year Post Diploma in Jewellery Management is for students aspiring to enter the jewellery sector as Jewellery Professional, Future Manager, Merchandiser, Jeweller, Jewellery Manufacturer, Instructor, PD Executive and Jewellery Designer. The course is designed for the ambitious, enthusiastic and determined career seeking students." The aim he said, was to make India as competent in jewellery manufacturing as countries like Italy and Hong Kong.
[Source:-india]