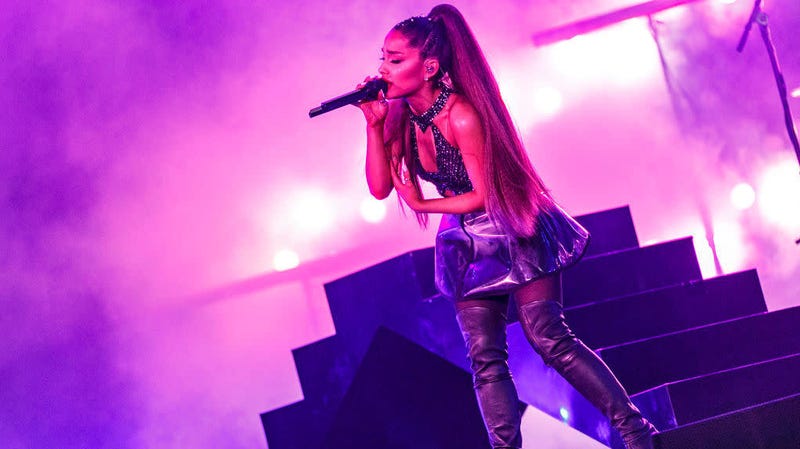 I would like to preface this list by adding the disclaimer that I have not smelled Ariana Grande's newest eau de parfum, Thank U, Next, nor have I smelled her original namesake perfume, Ari.
Grande, however, describes the newest fragrance, which is available starting today at Ulta, as a revisitation of "Ari's fruity pear and raspberry notes" though says she "changed it up by adding some coconut."
No."thank u, next" is an excellent breakup song best listened to as you tell yourself everything is going to be alright following a split and vow to focus on self-improvement over a long period of solitude as you simultaneously swipe through dating apps in a wine-stained sweatsuit while waiting for delivery Taco Bell.
Here is what a perfume encapsulating those feelings should smell like:
Plums, the only summer fruit that is still somehow gloomy
Pears are fine, as they are another oddly somber fruit most often found in gift baskets expressing sympathy. Never once have I received a pear in congratulations.
The cloyingly pink stench of a MAC Viva Glam lipstick
The slightest note of Pete Davidson's gum. So very little that sometimes you completely forget about it, only to be surprised anew when a subtle waft of hot mint breath hits in just the right way and scent memory is prodded so that we recall the intoxicating yet ultimately feckless charm of big dick energy summer even if the specifics elude us. The scent stings, though it is an oddly inviting sting, akin to the way some people enjoy the smell of gasoline until it overpowers, blooming into an unrelenting headache
Vanilla?
["source=jezebel"]