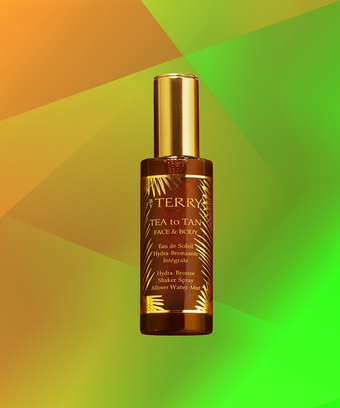 Exactly one year ago around Memorial Day weekend, I was introduced to something life-changing: self-tanner. I know, I know, had I been living under a rock or what? But for years, I had been too nervous to ever try the stuff due to all the negative things I'd heard about it: It smells bad, makes you look like a Jersey Shore cast member, and ruins your nice, white sheets.
As I found out, that's like saying computers weigh 50 pounds and take 15 minutes to dial-up — the old ones did, sure, but the times changed. Fast forward to today: I'm a devout self-tanner who hasn't seen my true skin tone in a solid month because summer is closing in on us. And since I love being bronzed so much, you can imagine the frenzy I went into the moment I found out I'd be meeting Zac Efron, the king of self-tanner, at a Baywatch photo op.
I wasted no time prepping my limbs for the occasion. I kept my trusty St. Tropez on hand as usual, but turned to one key product to get me at peak sexy lifeguard status: By Terry's Tea to Tan for Face and Body.
This bronzing essence mist is skin care and makeup in one, and it transforms my face and décolletage in seconds. But it's not a self-tanner: Free of DHA, the essence is infused with a true brown-based pigment (no orange streaks here) and silky pearlescent shimmer that clings to skin until you're ready to wash it off. All it took was three spritzes to my face to my chest to get a serious glowy, bronze sheen — the kind you'd have if you rubbed Monoi oil on your body while sunbathing somewhere chic. The best part: The mist dries almost instantly after blending in (I recommend using a Beautyblender) and won't transfer to clothes, no matter how hot and bothered you get standing next to the man or woman of your dreams.
When my moment arrived to meet Zac, I was ready. He may not have said much to me, but I would put money on the fact that he was probably thinking one thing: Damn, this girl's tan is killer.
[Source:- refinery29]