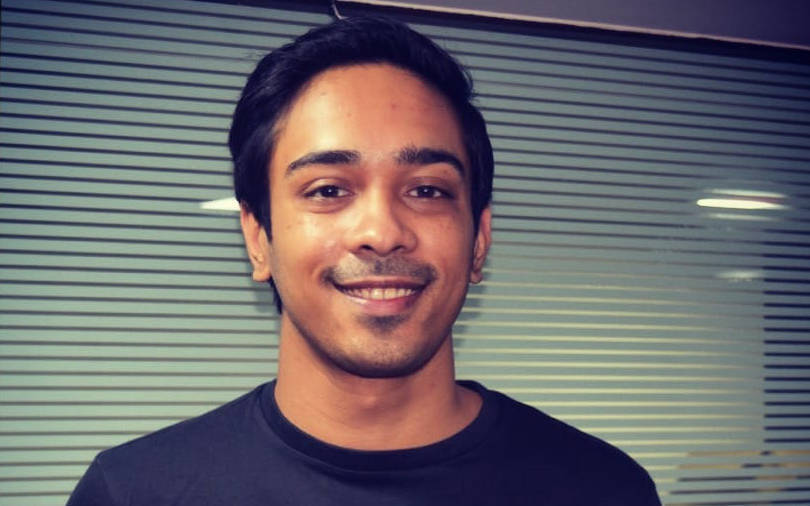 Surat-based innerwear maker XYXX Apparels Pvt. Ltd has raised its pre-Series A round of funding from its existing institutional backer, the company's chief executive told VCCircle.
The company has secured Rs 6 crore ($832,000) from early-stage venture capital fund Sauce.vc, said Yogesh Kabra. This takes the total capital it has raised so far to Rs 8 crore.
It will primarily use the fresh capital to ramp up its presence in multi-brand outlets and hire more people.
XYXX Apparels mainly sells premium-range innerwear and loungewear in the men's category. While the company largely retails its items on e-commerce platforms such as Amazon and Flipkart, it also sells the products at offline multi-brand outlets in some regions.
Kabra said multi-brand outlets can help the company reach the maximum number of consumers. "We want to be present in more multi-brand outlets and large-format brands such as Central," he said.
The company has added more than 800 units in multi-brand outlets and aims to add 200 such stores every month.
"With a top team in place and significant investment in back-end systems, we have everything we need to scale to the next level. Growth will be driven by an exciting pipeline of new product and category launches, opening up of new geographies in India as well as new channels," Manu Chandra, founder and managing partner at Sauce.vc.
Chandra, an alumnus of IIM Ahmedabad, was earlier associated with UK-based private equity firm 3i. He has bet on yogurt maker Epigamia and health drink brand &ME, among others, in his personal capacity.
Sauce.vc plans to invest in companies in the food and beverage, apparel and lifestyle, and personal care sectors. It had first invested in XYXX Apparels earlier this year.
XYXX's operations
The company is present in Gujarat, Maharashtra, Madhya Pradesh, Goa, Chhattisgarh and Rajasthan through multi-brand outlets. "We want to be present in almost all the top 50 cities in the next six to nine months," Kabra said.
Kabra, an alumnus of Bangalore University, pointed out the challenges of marketplaces as one of the reason to focus more on offline stores.
"They may stop giving visibility to you and promote own brands. There is, to an extent, mistrust among entrepreneurs."
The company claims it is clocking Rs 1.5 crore in net sales a month. Kabra said the fresh capital will help the innerwear maker to increase monthly sales to Rs 2.5-3 crore soon.
It plans to raise its Series A round of funding by March next year. "We may decide to raise $5-7 million in our next round," Kabra said.
Innerwear market, deals
The innerwear market in the country has traditionally been largely unorganised. In the past few years, however, the organised innerwear segment has shown high growth in both men's and women's categories.
Page Industries Ltd, the licensee for the Jockey brand in India; Rupa & Co, the owner of MacroMan, Frontline and Euro brands; and Lux Industries Ltd, the owner of the Lux Cozi brand. JG Hosiery Pvt. Ltd, which owns the Amul brand of innerwear, and Neva Garments Ltd are among the big companies that operate in the innerwear market.
A few startup brands like Tailor and Circus, and Dashing are also attempting to establish themselves in the men's premium innerwear segment.
Besides, several online companies in the women's lingerie segment have attracted investors' attention. Zivame is backed by Zodius Technology Fund and Malaysia's Khazanah Nasional Bhd while Clovia had in January this year raised $10 million (Rs 71 crore) in its Series B funding round led by AT Capital Pte. Ltd.
Funding and incubation platform Venture Catalysts recently added lingerie brand Inner Sense to its portfolio. In July, VCCircle reported that innerwear maker Dixcy Textiles Pvt. Ltd was in talks to acquire prominent lingerie brand Enamor.
["source=vccircle"]