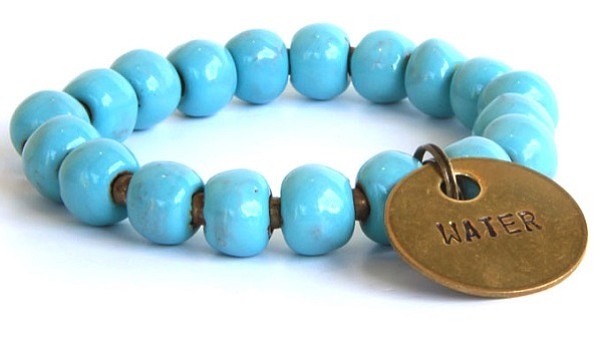 Philanthropic accessories and apparel maker Simbi is heading to Evereve, the 70-store retail chain located across the country.
Founded by Birgit Grossmann Coles and Lori Manuel Steed in 2013, Simbi's products are manufactured in a solar-powered, zero-carbon-footprint factory in Haiti. Named for the Haitian water spirit, Simbi was founded after the 2010 earthquake in Haiti to bring jobs and clean water to Haitians. The company supports Aqua Haiti, Coles and Steed's Port-au-Prince–based non-profit that helps install water purification systems throughout the country.
Megan Tamte and her husband Mike founded Evereve in 2004 to be a retail store created by and for moms. The retail chain today has 70 stores in 25 states across the country.
This month, 11 Simbi summer styles—including the company's signature charm bracelets—will be carried in all Evereve stores.
"At Evereve it's the perfect storm when we find products that we love that also give back," said Evereve fashion director Heidi Watson. "We believe in putting a spotlight on women entrepreneurs, meaningful causes and great fashion—our partnership with Simbi delivers on all fronts."
Styles include bracelets made with glazed clay beads and hand-stamped charms in bronze or silver, which will sell for $28 to $30.
"We are thrilled to become part of the Evereve family," Coles said. "Simbi is a brand that women of all ages can connect with, moms especially. Our company was founded by two moms with a passion to make the world a better place by bringing clean water and jobs to the people of Haiti. We believe that by aligning with Evereve, another female-owned and operated business, we can inspire women from all over the globe to come together and help create a positive impact in their community."

["source-apparelnews"]