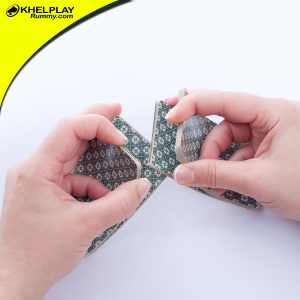 A rummy tournament is the most enjoyable format of a rummy game. A tourney game can be either free or include a small participation fee. The buy-in or participation fee will be according to the winning amount decided and the number of participants. Apart from knowing the buy-in and cash amount that you can win, there are many other aspects of a rummy tournament that you must know before participating in one.
Below-mentioned are things to never avoid when playing a rummy tourney.
Read the Terms and Conditions of the Play
Before registering for the rummy game, make sure you go through all the terms and conditions of the play. The T&C will be about rummy rules to follow in regards with dropping out of the game, auto play, buy-in, rewards, number of rounds, number of players allowed to participate, and other information.
Buy-in
The buy-in to participate in a 13 card rummy game will be deducted from the cash account of the player, created on the gaming website. Thus, you must have the required balance in your account before you register for the tournament.
Register on Time
Registrations for an Indian rummy tourney usually close 5 minutes before the game begins. So, make sure to register for the tourney in time and enter the same promptly. Once the tournament has begun, you cannot participate in the particular competition randomly after the first and the second round. However, you can check out other open rummy tournaments that you can play. Note that to participate in cash games, you must be over 18 years of age.
Allotted Chips
Chips allotted at the beginning of a tourney or purchased to continue or rejoin a game, or chips won or carried forward from a level to another and those provided during rummy games free or paid tournaments, are virtual chips. These chips will be deemed as nonexistent once the game or tournament ends. You cannot demand these chips after the tourney ends.
For Mobile App Users
Though you can play multiple tourneys at a time, if you are logged in from rummy app for android or iOS, then you can only play one tournament at a time. You can always choose to play from your desktop or laptop to enjoy multiple tourneys at one-go, but only if you are sure that playing too many games together will not hinder your game-play and concentration.
Tricks to Master
Besides the gaming rules and instructions, you must be aware of the tricks you can use against opponents. One of the basic tactics is to read the hand of the rival by observing the rummy cards discarded and picked from the open pile by the player. You can also try get a card you require from an opponent by discarding a related card to the one you need to form a sequence/set. This may prompt the opposite player to discard the card you need.
Calculation of Rewards
The calculation of prize amount in a rummy patti game will be according to the number of participants and winners of the game. The cash reward may be divided among members equally who have tied on to a position. Some gaming platforms follow prize distribution in case of a tie in the following way: For instance there is a tie for the 2nd position then the next winner will win an amount decided for the 4th prize winner, and henceforth.
Cash Withdrawal
If you play rummy online for cash and win some amount, then it will be credited directly to your website account, after deduction of TDS (if applicable). You can withdraw the winning amount as per the withdrawal policy of the gaming platform.
Cash winning from entry-free tournaments cannot be withdrawn. But, you can use this amount to play real cash rummy games. And if you win cash in these games, then the winning prize can be withdrawn from your website account.
Conclusion
Depending on the gaming platform you register on, rules and norms for tournaments and games will differ. So, you must acquaint with the gaming site well before registering for a tourney. One of the reliable and reputable websites to play on is Khelplay Rummy, which launches daily cash tournaments and games to keep gaming-enthusiasts entertained and happy.