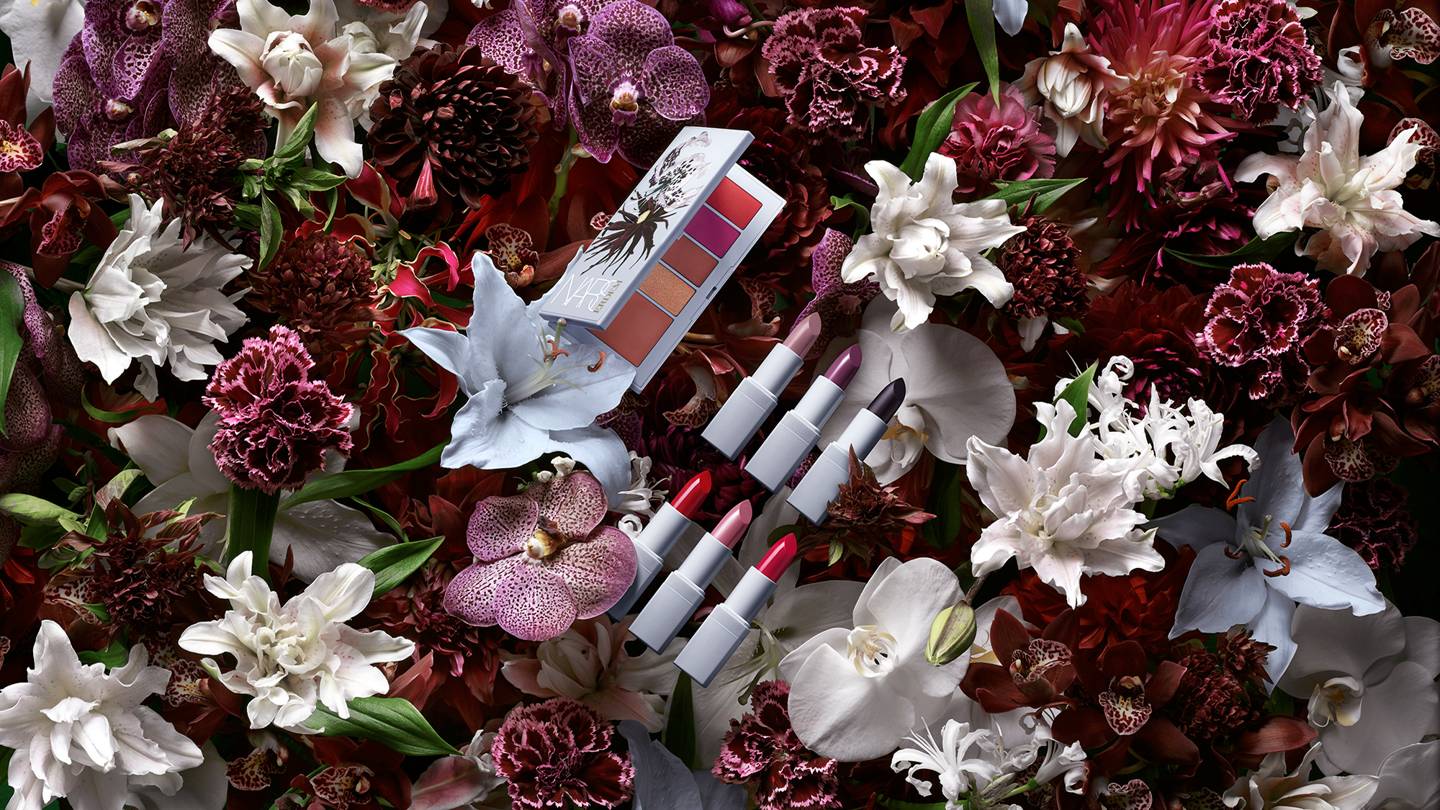 Nars Cosmetics and designer, Erdem Moralioglu, have launched their very first, much-anticipated make-up collaboration entitled 'Strange Flowers'. Having long worked in partnership together backstage at his ready-to-wear fashion shows to create the beauty looks that complement his collections, it's now time for the make-up to come forward to centre-stage.
A mix of demure and daring shades, the 13-piece-strong capsule collectionperfectly reflects the eerily beautiful aesthetic that has become synonymous with Erdem's womenswear brand. It's where romance meets whimsy and where femininity meets delicacy. The range, which was debuted backstage at his AW18 show, includes six lipsticks, two blushes, two eyeshadow palettes and a highly covetable lip powder palette. A creamy, opalescent highlighting pencil and pretty blotting papers complete the collection.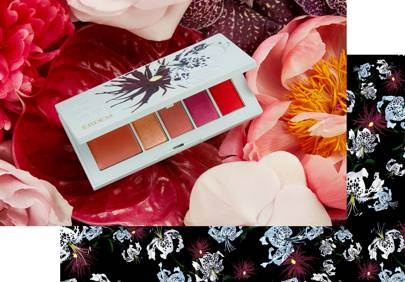 With Erdem deeply involved in every step of the product development, the attention-to-detail is second to none. Where the products are concerned, you will find unusual shades of marigold, mink and mulberry sitting perfectly alongside pink, red and fuchsia – all in fresh textures and modern finishes, such as velvety creams and silky powders, that apply with perfection. As you might expect from a fashion designer, the exterior of the products has received just as much consideration too, with palettes and lipsticks encased in beautiful duck egg blue packaging and the boxes are adorned with one of three original Erdem floral prints, each of which have been handpicked by the designer himself.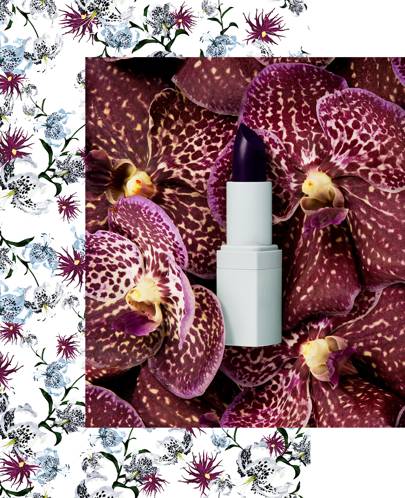 The perfect marriage between fashion and beauty, each piece from this limited-edition range is sure to become a collector's item. Which one will you choose?
An evening with Nars, Erdem and Vogue
For one night only, come see the collection brought to life with a Q&A between Erdem and Vogue's Beauty & Lifestyle Director, Jessica Diner, followed by a masterclass with Nars Cosmetics Global Artistry Director, Jane Richardson, on the 25th April 2018 at the Nars King's Road Boutique. Click here for more information and to buy tickets.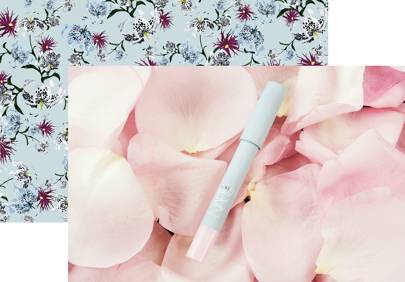 To discover more about 'Strange Flowers', see the gallery of products below, complete with tips from Jane Richardson on how to use them, or go to www.narscosmetics.co.uk. Alternatively, go in-store to Selfridges and the Nars Boutiques to experience the products first hand.
Poison Rose Lip Powder Palette "The Poison Rose Lip Powder Palette is incredibly versatile. Use the lip powders with the balm and you will see the shade intensify. Use singularly for a soft veil of colour or mix shades to create your own. Don't forget the brush in the box for precision application, or expert buffing."
Nars Erdem Collection Poison Rose Lip Powder Palette Open with Travel Lip Brush, £35, Narscosmetics.co.uk

Wild Flower Lipstick: "Create an easy stain by applying the deep plum purple of Wild Flower on to your inner lip, running it along to both outer corners and using the tip to fill in colour on to the main lip area. Simply blot with a tissue, and there you go, a soft, instant stain."
Nars Erdem Collection Wild Flower Lipstick, £22, Narscosmetics.co.uk

Night Garden Palette: "Use Reborn, the satin marigold in the Night Garden palette, as an unusual highlight on your eyes. Simply use in place of your normal eyeshadow and see how a colour such as this completes your look in a fresh, modern way."
Nars Erdem Collection Night Garden Eyeshadow Palette, £35, Narscosmetics.co.uk

White Phox Multi-Use Highlighting Pencil: "Use the White Phox Multi-Use Highlighting Pencil as a base on your eyelids, underneath any eyeshadow you have. This opalescent lavender looks great on its own, but will also bring a whole new beauty to your eyeshadows. Try it and see!"
Nars Erdem Collection White Phox Multi-Use Highlighting Pencil, £21, Narscosmetics.co.uk

Loves Me & Loves Me Not Blush: "Always use more than one blusher and don't be afraid to switch it up. Start by applying Loves Me Not, a soft lavender pink, under the cheekbone, blending up over the cheeks. This intriguing shade plays with highlights but also has enough depth to bring soft dimension. Then, add the strawberry-pink Loves Me on to the ball of the cheek for a pop of colour, and see your skin glow."

["Source-vogue"]