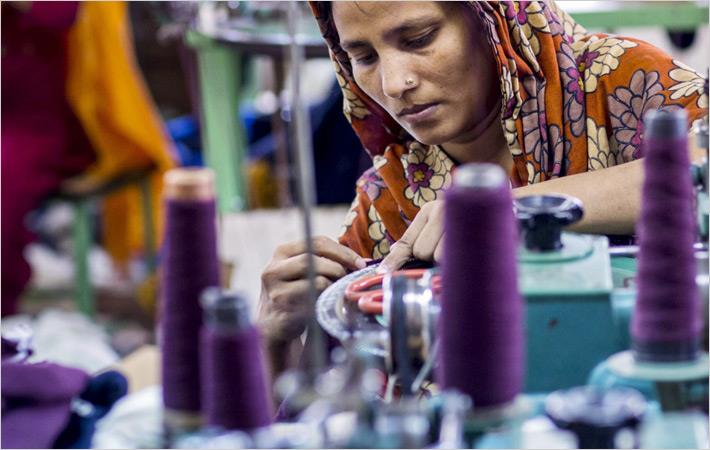 Twenty nine factories completed all material components outlined in their corrective action plans (CAPs) during September, bringing the total such units to 195, The Alliance for Bangladesh Worker Safety recently announced. During the July-September quarter, there were more than four times as many CAP completions as there were in the first and second quarters.
September was also the first month this year in which no factories was suspended for failure to make remediation progress, the Alliance, a platform of North American retailers that sets timeframes and accountability for safety inspections and training and workers' empowerment programmes in Bangladesh, said in a press release.
"We commend each and every one of these factories for prioritizing remediation and fulfilling their commitment to providing safer workplaces for their employees," said Alliance country director Jim Moriarty.
The 29 factories are ARK Washing, Ayesha Clothing Co. Ltd., Ayesha Washing Ltd., Babylon Trims Ltd. (PKG), Civic Apparels Ltd., Color City, Colossus Apparel Limited Unit 2, Confidence Industries Ltd., Cortz Apparels Ltd., DB Tex Ltd., Dhakarea Limited (Yupoong Inc.), DNV Clothing Ltd., Global Nassa Wear Ltd., Hamza Textiles Ltd., Impressive Garments (Pvt.) Ltd., Intimate Attire Limited, Mahdeen Sweaters Ltd., Mam Garments Ltd., Mansheen Co (BD) Ltd., Marina Apparels Ltd., Mymum Textiles Ltd., Nassa Basic Ltd., Nassa Fashions Ltd., Nassa Hi-Tech Wear Ltd., One Composite Mills Ltd., Try On Shoe Material BD Ltd., SAN Apparel Ltd., Shamzer Rezia Fashions Ltd., and The Civil Engineers Limited. (DS)
["Source-fibre2fashion"]